The global challenge of securing the sustainable growth of aviation
The global demand for air services is rising rapidly. While this is a welcome indication of the overall health of the industry, surging air transport demand threatens to outstrip current and planned airport infrastructure in many regions around the world: This is a local and global problem, says Angela Gittens, Director General of ACI World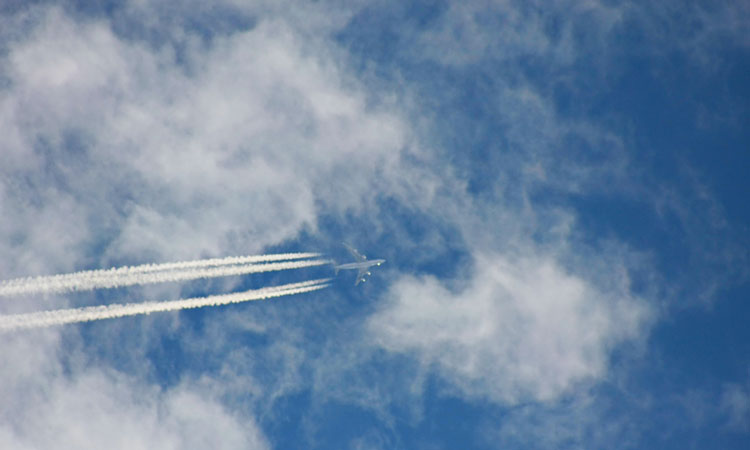 At the beginning of April 2019, I met with more than 850 aviation leaders, ACI members and representatives from our industry in Hong Kong, for our annual assembly and conference under the theme 'What's next for aviation? The future starts now'.
Many of the conversations we had there were devoted to seeking solutions to the challenge of accommodating growth.
With the cost of travel decreasing in many markets, and a burgeoning middle class growing in emerging markets, passenger traffic growth has remained irrepressible in recent years. ACI tracks and forecasts world airport traffic – covering passenger traffic, cargo volumes, and aircraft movements. These important insights and trends can help our industry plan for both current and future infrastructure needs.
Preliminary data show that passenger traffic volume reached 8.8 billion in 2018, growing by an estimated six per cent compared to 2017. This increase is above the 4.3 per cent compounded annual growth rate for passenger traffic from 2007 to 2017.
The air cargo market did not fare as well as passenger traffic with a year-end growth figure of 3.2 per cent. This is in contrast to a much stronger year of growth in 2017 but comes against a backdrop of global trade tension between the United States and several of its closest trade partners.
Passenger traffic at the world's 20 busiest airports – which represent 17 per cent of all global passenger traffic – grew by 4.7 per cent in 2018 as more than 1.5 billion passengers used these airports. ACI forecasts that eight out of the top 10 fastest growing countries for passenger traffic in 2017-2040 will be from Asia-Pacific and the Middle East.
As a case in point, India became the world's third-largest aviation market in terms of passenger throughput, behind the U.S. and China in 2018. India's move towards a more liberalised aviation market and the nation's strengthening economic fundamentals have helped it become one of the fastest-growing markets with its traffic growing rapidly in a relatively short time.
ACI's global medium-term forecasts reveal growth in demand for air services between 2018 to 2023 will grow by almost 30 per cent. This means many national governments face the predicament of demand outstripping existing airport infrastructure.
There is no one-size-fits-all in how we manage, fund or invest in our airports. We have seen in recent years a growing interest by states to entice private capital as a way to fund much-needed infrastructure. Experience has shown that, with the right regulatory framework, predictable and suited to the airport's market environment, a range of private investment models can bring the benefits of aviation without drawing upon scarce governmental resources.
But, whatever the ownership/management model, we in the aviation industry – in cooperation and collaboration with government and stakeholders – need to provide a good passenger experience, keep the system safe, secure, economically and environmentally sustainable. It is important that we listen carefully to the needs of the communities that we all serve.
As an industry, we must come together to respond to this challenge and help to ensure communities continue to reap the social and economic benefits of air service growth. Policy at a national and global level should be focused on facilitating sustainable growth over the long-term, including appropriate land-use policies.
Airport operators need to continuously work within the community, with governments and with regulators involved in land-use planning around airports, in order to identify and address possible conflicts in advance to avoid dealing with the consequences afterwards.
At the end of the day, airports are generators of socio-economic benefits for local, regional and national economies, and this aspect should be considered when authorities are determining land-use policies.
We are relentless in working with our members and industry on many fronts to help airports get the most out of our facilities. With passenger traffic demand set to double by 2034 based on a projected growth rate of 4.3 per cent a year, we don't have much time to make significant changes in the way we conduct our business.
The sustainable growth of aviation is needed to accommodate the demand for air service by the world's communities.
Biography
Angela Gittens has been Director General of Airports Council International since 2008. She was formerly CEO at Miami and Atlanta and Deputy at San Francisco International Airport. In other previous roles, Gittens served as Vice-President, Airport Business Services for HNTB Corporation, where she led the firm's practice in airport business and strategic planning. And as Vice-President at TBI Airport Management, she oversaw the transition to private ownership of London Luton Airport and managed operations contracts at several airports in the U.S. and Canada.