Embracing new IT technology at Orlando International
Phil Brown, Executive Director at the Greater Orlando Aviation Authority (GOAA), takes a look at how Orlando International Airport is keen to deploy innovative technology to give customers a first-class travel and customer experience.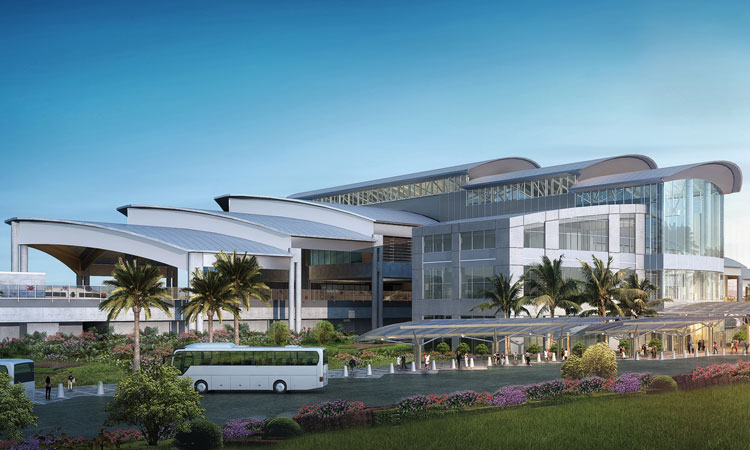 Air travel has experienced a staggering evolution in its relatively short 112-year history. From the wood and cloth Wright Flyer to today's trans-global, wide-body marvels of aeronautical engineering, the freedom and convenience of flight has quite literally soared to phenomenal heights.
Equally impressive has been the technological advancement of the airports that safely accommodate modern aircraft, along with the passengers who fly on them. At Orlando International Airport (MCO), we have always embraced the challenge of remaining at the forefront of innovation by employing tech-centric applications that improve our ability to deliver the utmost travel and customer service experiences.
Central Florida has experienced rapid growth due to the symbiotic relationship between the airport and the community. The addition of world-class theme parks and burgeoning tech, medical, research and simulation sectors has stimulated a similar technological pursuit at MCO. The Greater Orlando Aviation Authority (GOAA) has a dynamic history of industry 'firsts' including introducing the CLEAR Biometric Security Screening Program, participating as a 'Key Site' for Runway Status Lights system, and a test site for the new Doppler Radar system in the early-1990s.
One of our recent improvements has been to redefine how our customers access and utilise information streams available at Orlando International Airport. Central Florida is the most visited destination in the United States with MCO serving as the gateway to 60% of the record 62 million visitors to the region – that's approximately 125,000 travellers per day. As one of the nation's largest and busiest airports, our size and variety of services can be intimidating to those who may be infrequent travellers or unfamiliar with our facility. Modern air travel can also be fraught with delays and distractions for even the most experienced flyers.
Mobile Engagement App
Our solution to providing all customers the flexibility to move through the airport safely and efficiently, was the development and deployment of a Mobile Engagement App. Recognising the increasing reliance on mobile devices in the travel process, we sought to maximise their value to our guests, employees and vendors by creating a powerful tool for a more interactive connection to the airport. What makes our app unique is that it not only delivers information and identifies valuable airport services, but it incorporates real-time, turn-by-turn navigation.
With an aggressive 18-month development-to-launch timeline, staff at GOAA worked with partners Aruba and Faith Group to deliver an operational system unlike any other. The app is the first in the air transportation industry to feature a 'blue dot' navigational experience. Similar to GPS systems used by vehicles, our mobile app users are designated as a blue dot overlaid onto a layout of the airport. It indicates their exact location in the airport and follows as they move along a path to selected points of interest throughout our main landside terminal and four airside terminals.
The combination of our complementary Wi-Fi network and new mobile app allows users to not only access up-to-the-minute flight information, but easily locate ticket counters, terminals and gates, find places to eat and shop and even locate baggage claim carousels and ground transportation options upon arrival. However, there were challenges to meeting the technical demands of this new mobile engagement platform.
Orlando International Airport was already using an Aruba wireless LAN for guest usage and airport operations. Our preliminary strategy was to engage this network to maintain our guests' free Wi-Fi access to the internet, while also providing a separate avenue for the information for the mobile app with navigation. What we discovered was the Wi-Fi technology initially selected for the indoor navigation programme proved to be inadequate. So we turned to the deployment of Bluetooth Low-Energy (BLE) Beacons, which offered the level of performance we required. With the addition of this technology, the airport's network of integrated components now consists of more than 1,000 Aruba access points, Aruba Mobility Controllers, AirWave network management, approximately 1,000 BLE beacons, plus the Meridian-powered application.
Within the first three weeks of launching, we saw approximately 2,600 downloads of the app, and there have been more than 24,000 downloads to-date. The app has received great reviews and we are paying close attention to feedback so we can continue improving it. We plan to upgrade our wireless infrastructure by the end of 2016 with the expectation of nearly doubling the amount of beacons deployed, while continuing to add features to the mobile app.
The travelling public has come to expect reliable, high-performing Wi-Fi wherever they are in the airport and with the number of devices we've seen connecting to our network – as many as 14,000 in one day and at peak times, and 3,000 devices connecting simultaneously – we knew the underlying infrastructure was critical to success.
A vision for the future has always been a driving force in the development of Orlando International Airport, so we have embarked on an ambitious Capital Improvement Plan. New facilities are being built and current facilities are being renovated and upgraded. A major component of this plan is the construction of an Intermodal Terminal Facility (ITF), an Automated People Mover (APM) Complex and a new parking garage to our south. These combined projects will allow the introduction of up to four separate rail systems, while adding parking capacity to accommodate our growing passenger traffic. The addition of this critical infrastructure will make the mobile app even more useful.
Another technological innovation has even more recently been introduced into our operational scheme. Continuing to build upon our designation as a Model Port, MCO has become the first U.S. airport to integrate facial recognition software into its Automated Passport Control (APC) kiosks. This should further expedite the process of entering the United States through Orlando International Airport.
The new system compares the traveller's face with the biometric information in their passport. The developer of the software, SITA, estimates the upgraded kiosks can reduce line wait times by up to 40 per cent. With our record international passenger traffic growth, it is essential for repeat visits that overseas passengers enjoy their experience if the region is to continue to prosper.
MCO was the first airport in the nation to use biometric self-service kiosks for overseas, Visa Waiver arrivals. The application of the new software will further streamline the traveller inspection process and enable U.S. Customs and Border Protection Officers to focus more on the inspection and less on administrative functions.
The GOAA has always been a leader in demonstrating how large public venues can use wireless and mobile technology to enhance operations while meeting the ever-increasing demands of the travelling public. We feel that by giving our customers powerful tools, like the mobile app and enhanced international processing, it makes travel easier and more pleasurable – a concept we define as The Orlando Experience®.
Biography
Phil Brown is the Executive Director of the Greater Orlando Aviation Authority. As Executive Director, he is responsible for the operation and management of both Orlando International Airport and Orlando Executive Airport, with an annual budget of over $400 million. During the past 35 years as a business professional, Phil served in a variety of public and private sector positions. These positions include a previous stint as Deputy Executive Director – Administration for the Authority in the early-1990s as well as County Administrator for Orange County Florida. For 14 years, prior to his return to the Aviation Authority, Phil was employed as a public finance professional. Phil holds a Master's Degree in Business Administration from the University of Tennessee, and is an Accredited Airport Executive by the American Airport Association of Airport Executives.