Passengers and partnerships: the keys to growing non-aeronautical revenue
A focus on the passenger and cultivating mutually beneficial relationships with concessionaires has seen non-aeronautical revenue grow to 30 per cent of total revenue at Toronto Pearson. For International Airport Review, Mike Ross, Director of Commercial Development at Greater Toronto Airports Authority (GTAA) explains that continued innovation in this space will be the catalyst for growth to 40 per cent over the next decade.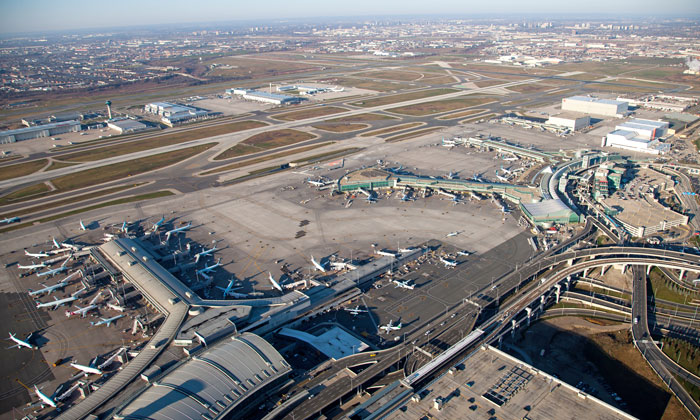 MEGAHUB TO BE: Over the last five years, Toronto Pearson's passenger traffic has grown between 6 and 7 per cent annually, with non-aeronautical revenue over the same period growing strongly at a CAGR of 10 per cent
Under the leadership of Howard Eng, President and CEO of the Greater Toronto Airports Authority (GTAA), total non-aeronautical revenue (NAR) and NAR as a proportion of total revenue at Toronto Pearson International Airport has grown strongly over the last five years. Growth to date has been driven by a transformation of the business through new offerings and reimagined partnerships that strive for a win-win approach. Going forward, these partnerships will maintain a common focus on the passenger, resulting in accelerated NAR growth. Moreover, this NAR growth will contribute strongly to our vision of becoming the best airport in the world as Toronto Pearson emerges as Canada's first mega hub airport.
The story so far: Strong passenger growth, stronger NAR growth
Toronto Pearson has seen significant passenger growth since 2012, with annual growth rates of six to seven per cent. In 2016, 44.3 million passengers travelled through the airport's doors, with estimated 2017 traffic in the range of 47 to 48 million passengers. Accelerated NAR growth during the same period reflects the implementation of our revenue growth strategy; during 2012-2016, NAR grew by $127 million, representing a CAGR of 10 per cent, well ahead of that of the airport's passenger traffic.
Given strong passenger traffic growth, Toronto Pearson is well on its way to joining an elite group of worldwide airports known as mega hubs
Retail is a cornerstone of the GTAA's NAR generation, and the aforementioned growth was accomplished in part through a renewed focus on ensuring the appropriate product mix for our passengers and changing the way we do business with our Retail and Food and Beverage (F&B) partners. As an example, Chinese travellers represent six per cent of international passengers at Toronto Pearson, but account for an impressive 35 per cent of total duty-free sales. Prior to 2012, our retail offering did not include luxury fashion, which is a big miss for this demographic. Working with Dufry, our duty-free partner, we added luxury brands, higher-end spirits and expanded perfume and cosmetics.
As an enterprise, the GTAA and Dufry worked together to reimagine the commercial agreement in order to put passenger needs first. The result was sustained double-digit sales and revenue lifts, ensuring that all four parties – the airport, the operator, the brands and most importantly the passenger – win.
Other highlights over 2012-2016 that indicate our focus on growing NAR include the opening of 95 new Retail and F&B locations; a doubling of our advertising business through the development of new partnerships with brands such as CIBC and American Express; parking revenue growth of $31 million, driven by price and duration of stay; and ground transportation revenue growth of $14 million, driven by car rental revenue.
As a result, total NAR at Toronto Pearson has grown to $406 million, and for the first time, NAR now represents 30 per cent of total revenue, up from 24 per cent in 2012.
Over and above the statistics, our efforts have manifested themselves in other ways which indicate that both our passengers and the industry are taking notice. For example, Toronto Pearson was voted as being the 'Best Airport for Shopping' in USA Today's 2017 Reader's Choice Awards, and was also awarded the 'Airport Food and Beverage Offer of the Year' recognition for the North America region at the Moodie-Davitt Report's 2017 Food and Beverage (FAB) Awards. In 2017, Toronto Pearson was also the very first North American Airport to host the FAB Conference and Awards.
Going forward: Growing NAR to 40 per cent of total revenue
Given strong passenger traffic growth, Toronto Pearson is well on its way to joining an elite group of worldwide airports known as mega hubs, so named because they connect a large volume of passengers to the world's major markets and act as key drivers of regional and sometimes even national economies. And while each of the world's mega hubs are unique given varying regulations across the globe and different operating environments, one similarity across many mega hubs is that their NAR makes up a relatively high proportion of total revenue – Paris Charles de Gaulle (41 per cent), Amsterdam Schiphol (52 per cent) and Hong Kong International Airport (74 per cent) are three examples.
Put simply, growing NAR is vital to ensuring Toronto Pearson grows sustainably; NAR allows the GTAA to reinvest in the airport so that our facilities meet and exceed the needs of the increasing number of passengers we serve. As such, the GTAA has prioritised growing its NAR to 40 per cent of total revenue over the next decade. Of course, achieving this goal requires different strategies for each of NAR's constituent parts.
Strategies for growing NAR to 40 per cent of total revenues at Toronto Pearson revolve around four business units: Parking and Ground Transportation, Retail and F&B, Advertising and Sponsorships, and Properties.
Parking and Ground Transportation will grow through offering more and better options to get to and from the airport. These include value-added services like car washing and servicing, dynamic pricing and improved parking guidance.
Retail and F&B is expected to grow the fastest over the next five years – at double the rate of passenger traffic. To drive this growth, we will develop incremental space to continue to build a world-class offering and an adequate shopping footprint compared with other mega hubs. Providing passengers with adequate dwell time to shop is also a focus, accomplished largely through the GTAA's incremental funding of security processing. Passenger mindset is perhaps the most important dimension affecting spend, and we have recently launched 'I am Toronto Pearson' – a movement-based initiative designed to help all airport associates understand their role in being helpful to passengers.
With regard to Advertising and Sponsorships, we will develop leading-edge digital media platforms to secure more brand partnerships and offer more value to our current partners. 
Finally, Properties will develop available lands – including lands to house a new Regional Transit Centre (RTC) – to ensure that Toronto Pearson can continue to facilitate the flow of passengers and goods to and from the airport and within the surrounding region.
New opportunities for NAR generation: Toronto Pearson's Regional Transit Centre (RTC)
A bright future for Toronto Pearson and the region it serves requires that the airport evolve from the more traditional role of infrastructure provider to being a vital partner in prosperity for surrounding communities, businesses and government. Toronto Pearson sees a future where passengers, residents and visitors are connected to the airport and beyond through our proposed RTC, the first phase of which will be constructed by the mid-2020s.
The RTC will effectively link a booming region currently underserved by transit, reduce congestion and drive further economic growth by promoting the efficient movement of people and goods to, from and around the airport. The RTC will present new opportunities to improve the overall commercial offer at Toronto Pearson. Currently, the area immediately surrounding Toronto Pearson underserves both passengers and the 49,000 employees who work at the airport. We believe there is an opportunity to assist in bringing better offerings to the immediate area, including five-star hotels and restaurants, grocery and drug stores, and services such as medical and dental, all of which are currently not readily available in the area immediately surrounding the airport. The area around Toronto Pearson has great potential to develop into an airport city given the right planning and vision, and the GTAA's NAR generation activities are playing a major role in making that vision a reality.
Cultivating a world-class airport experience
By the mid-2030s, Toronto Pearson could serve upwards of 85 million passengers and provide daily, non-stop service to 80 per cent of the world's economies, firmly cementing its position as one of only a handful of mega hubs around the world. Continued strong NAR generation is the means by which this growth will be made possible since it allows the GTAA to reinvest in Toronto Pearson to ensure that it meets the needs of its growing passenger base. The RTC is an excellent example of our commitment to reinvesting to drive growth.
But continuing to innovate, particularly in the Retail and F&B space, is more than just a way to grow the airport sustainably. Toronto Pearson is currently North America's second-largest international airport, and as growth continues, our emergence on the world stage means that passengers will expect more. Put simply, we are not competing with other Canadian airports or even other North American airports; as travellers from every corner of the globe pass through our doors in greater numbers, they will increasingly compare us with the very best airports in the world in terms of the variety of Retail and F&B options available and the quality of the overall experience. For this reason, the GTAA's NAR growth strategy is vital not only to driving us toward the destination of becoming a mega hub, but also to ensuring a world-class airport experience when we get there.

As Director of Commercial Development at the GTAA, Mike Ross is responsible for leading the implementation of Toronto Pearson's retail, advertising and sponsorship strategies. He is accountable for developing and implementing an advertising and sponsorship approach designed to enhance passenger experience while growing revenues. Prior to joining GTAA in 2011, Mike held senior merchandising and marketing roles with many recognised Canadian retail brands, including The Hudson's Bay Company, Rexall and Canadian Tire. Mike holds an Honours Bachelor of Business Administration degree from Wilfrid Laurier University and is an avid hockey player and coach.