Huge increase in unattended luggage prompts campaign in Paris
The move comes after reports showed a 77.8 per cent increase in unattended baggage at France's biggest airport, Paris-Charles de Gaulle, between 2013 and 2016. To raise awareness amongst travellers, Paris Aéroport and the agency Human to Human have designed a campaign that will be rolled out across all airport communication channels: In digital, across […]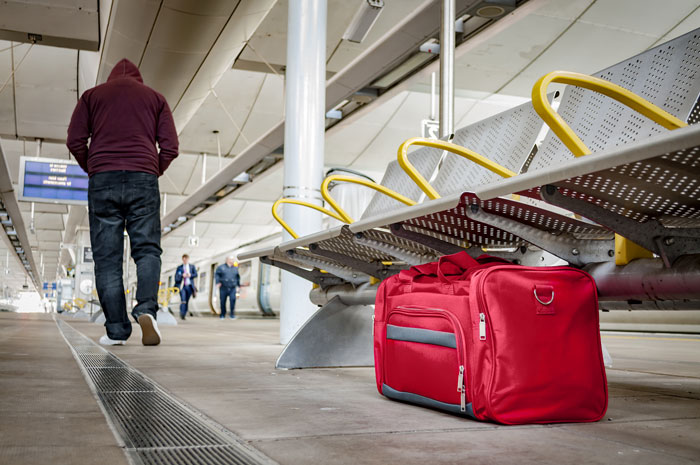 SCOURGE: Unattended baggage has become a challenge at France's biggest airports
The move comes after reports showed a 77.8 per cent increase in unattended baggage at France's biggest airport, Paris-Charles de Gaulle, between 2013 and 2016.
To raise awareness amongst travellers, Paris Aéroport and the agency Human to Human have designed a campaign that will be rolled out across all airport communication channels:
In digital, across the entire JCDecaux advertising network in all terminals (three different video clips – 135 screens)
At the Charles de Gaulle and Orly airports' check-in desks
On all buses that travel between the terminals
At the Charles de Gaulle Airport railway station
At several public transport stations throughout the Ile-de-France region including: 18 RER B stations, 10 RER C/D stations and ORLYVAL
Augustin de Romanet, the Chairman and CEO of Groupe ADP, the owners of Paris Aéroport, said: Paris Aéroport is working to raise awareness amongst travellers about unattended luggage due to the steady increase in the number of bags left unattended. "More than 1,000 operations were carried out in the first nine months of 2017 to deal with unattended luggage at Paris-Charles de Gaulle airport.
"This caused more than 400 flights to be delayed by an average of 53 minutes, with significant impact on airlines. Unattended bags are partially due to travellers' absent-mindedness but also due to a tightening of weight restrictions under airline baggage policies. Some passengers don't think twice about leaving their luggage at the airport to avoid paying the additional charges."