Innovation anticipates the future of aviation
Kleber Meira, CEO of Belo Horizonte Airport, tells International Airport Review, how his airport is harnessing an innovative mindset to look to the future.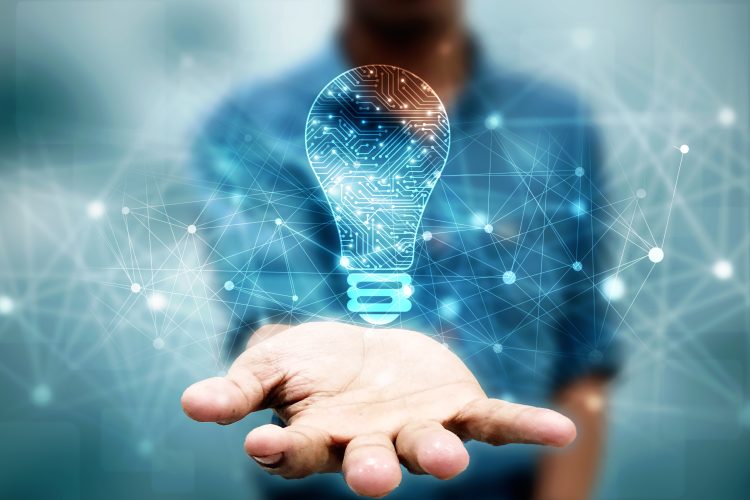 Boosting digital transformation in a collaborative and integrated environment means that smart airports are no longer a mere trend; they are becoming a competitive reality in the global aviation ecosystem. From global giants to small‑scale terminals, innovation is the fuel that drives, transforms and connects smart airports to the future.
Innovation has been a critical factor in a country's growth, just as much as education. Driven by the urgency of being different and doing things differently, thousands of airports worldwide have joined the race towards applying innovative and sustainable solutions to stimulate development, making use of the most advanced artificial intelligence (AI) and the Internet of Things resources.
We live in a post-pandemic scenario marked by the challenging resumption of global economic growth, added to the cascading effects caused by geopolitical conflicts that are reaching war levels, with impacts felt particularly in the high inflation rate stimulated by the unavoidable political instability. The speed at which the developing conflicts exceeded the difficulties imposed by the pandemic did not prevent airports from developing themselves.
We are responding with an innovative perspective to the stimuli to leverage the recovery effort, centered on a strategic management approach based on mobility and connectivity. The Belo Horizonte International Airport is ready for the world, and we dare to go further, seeking to become recognised for our pioneering spirit, especially with regard to innovation as a driving force for the country's competitiveness. In our terminal, our developments involve taking calculated risks in all the decisions we make; however, safety is always held as a non-negotiable value. We listen, review plans and learn from mistakes and also from the answers provided by the market and by our customers.
The future is now
We've never talked about the future as much as we do now. We are facing a change in consciousness and behavioural profile, strongly bent towards transforming market unpredictability into strategic initiatives for new beginnings. The airport sector has undeniably outdone itself, guided by the most advanced sources of content and technological development. Here at BH Airport, we promote collaborative innovation and the pioneering development of airport technologies in order to consolidate a true leap in quality for our business model.
We will be the first terminal to implement an "Innovation Centre" at a Brazilian airport, combining technology with scientific knowledge through converging dialogue between the areas of telecommunications, infrastructure, robotics, and the Internet of Things. The implementation process is moving full speed ahead, with operations expected to begin operations in mid-2023, and with unprecedented initiatives at the national level. We are already committed to develop programmes focused on both start-ups and small businesses.
We want to be part of this movement that builds the solution of bottlenecks in service provision. We know that innovation encourages professionals and researchers to seek answers to problems, which directly reflects on a more prosperous socio‑economic environment. In this sense, we are building a true laboratory to induce digital transformation in an environment that is conducive to innovation. We continue to strengthen partnerships to orchestrate the refinement of airport technologies guided by the principles of mobility and connectivity, which turn sustainability into a pillar, and with 5G telecommunications technology as a cross-cutting theme to consolidate the smart airport concept.
Pioneering
We are, and have become, increasingly privileged. Strategically located in geographical terms as a hub in the heart of Brazil means we are connected to 70 per cent of the national GDP in just one hour of flight. Minas Gerais is the only state in Brazil that borders six other states, in addition to the Federal District. We have an airport site equipped with a robust infrastructure, with the capacity to house the first and only industrial airport authorised to install companies with tax incentives, strengthening our Multimodal Logistics Hub.
Our interface with the modern world allows us to create new offerings and be unprecedented, which means we can trailblaze with initiatives focused on making us the most sustainable airport in the country. ESG is a strategic pillar at the airport, and we focus on environmental, social and governance practices. We are certain that actions in this direction will result in strategic definitions and activate innovative mechanisms so we may fulfil global goals.
We became the first airport in Latin America to provide ramp service with 100 per cent electrically powered equipment. We are pioneers in operating green ground handling, which reduces CO2 emissions into the atmosphere and represents a sustainable alternative to diesel.
Not even the challenges of operating with growing demand during the July holidays impacted the relentless quest to provide the best flight experience in one of Brazil's main connectivity centres. We reached the figure of 34,357 passengers per day, strengthening us as the most punctual connection hub in the Americas and the fourth in the world, in the medium-scale airport category. The high performance of the Minas Gerais terminal was recognised in the most recent on-time performance report, a report published by Cirium, a company specialised in aviation data.
In all sectors and senses, innovation is a vital factor in our hyper-connected world. We are attentive to what we can develop and how we can contribute so that our airport is not only ready for the future, but the whole country is as well.

Kleber Meira 
CEO of BH Airport, concessionaire of the Belo Horizonte International Airport, formed by the CCR Group, Zurich Airport and Infraero.
Meira is an Executive graduated in Engineering and graduate in Finance and Marketing at PUC-RJ. Meira took over the management of Belo Horizonte International Airport in December 2020. He was previously the Superintendent of New Business at CCR Aeroportos, President of Cabo Frio International Airport and has 29 years of experience in leadership, management and business development, marketing and sales in national and multinational companies.