Exploring how analytics can improve the passenger experience and create safer, more efficient airports
Watch the on-demand webinar for a deep dive into why and how airports must understand passenger behaviour so they can act decisively, increase efficiency, and improve the passenger experience. We discuss the top priorities airports face today and how understanding passenger behaviour through analytics is necessary to address them.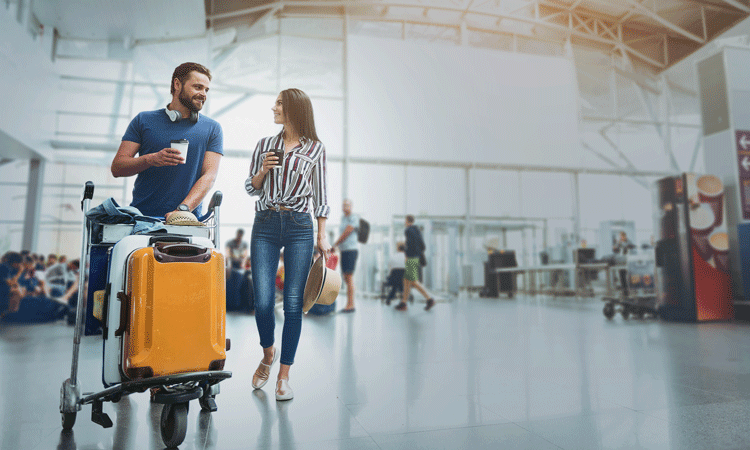 At Skyfii, we know in order to meet the ever evolving challenges airports face, they must understand passenger behaviour. We discuss how to leverage data from various sources so airports can get granular, real-time information about movement, occupancy, and dwell time throughout all areas. This knowledge allows airports to optimise staffing at check-in and security, take action to reduce crowds and long queues, and communicate with passengers so they can own their journey. Automating these processes is key to not only manage queues and crowds during the COVID-19 recovery phase but also provide additional value when the recovery phase comes to an end.
Hear first-hand from airport stakeholders as they discuss how they harness analytics in an integrated platform to address their challenges and evolve their operations. The webinar panel includes:
Stephen Callender, VP of Solutions Consultant, Skyfii | CrowdVision- Stephen Callender has worked in the crowd analytics space since 2017, having previously focused on design and entrepreneurship in the software industry. Stephen was a pioneer of CrowdVision's hardware agnostic approach, matching our hardware and product solutions to the unique needs of our airport customers.
Katie McCoy, Business Intelligence Manager, Charlotte Douglas International Airport (CLT) – CLT has consistently ranked among the top five busiest airfields in the world, and top 10 for passenger traffic globally. Katie shares how CLT uses analytics to monitor TSA wait times at their five checkpoints. As CLT navigates a multi-year terminal expansion project, they keep a close eye on each checkpoint's ability to handle passenger demand. These benchmarks help CLT better plan the optimal layout and number of TSA checkpoints needed for the future
Lowell Mason – Senior Data & Systems Manager, London Heathrow Airport (LHR) – LHR is the UK's largest and busiest airport and the seventh busiest in the world based on passenger traffic. Lowell shares how LHR uses analytics to optimise layout and operations, improve the passenger experience, increase time in retail and concession areas, and optimise staffing. Learn how LHR's real-time situational awareness of the entire passenger population allows them to act decisively to increase efficiency and profitability, both in the moment and in the future.
This panel of subject matter experts also answer questions from airports just like yours on the value analytics provide to all aspects of your airport. Katie and Lowell dive into why they chose to work with Skyfii and what types of sensors they use at their airports. They also discuss how long it took to install their sensors and validate their data and shared passenger behavior trends they observed throughout the pandemic. 
Some other Q&A highlights include:
How an integrated platform can segment passengers based on behaviour or  demographics through a variety of data sensors
How analytics can help with changing health and safety protocols
How to measure the passenger journey with Wi-Fi analytics
How the Skyfii platform ingests third party data in tandem with airport sensor data
How the Skyfii platform follows GDPR and privacy guidelines
The benefits of different sensor types (LiDAR, camera, Wi-Fi, etc.)
How analytics can help with asset tracking and unattended baggage
If the Skyfii platform requires additional staff or skill sets to learn the dashboard.
Watch the on-demand webinar now to learn how an integrated platform enables you to act decisively to increase efficiency and profitability while improving the passengers' experience.