Smart security
Billy Shallow, Director of Innovation and Technology at ACI World, discusses Vision 2040 and the innovation the industry has seen in security during the COVID-19 pandemic, which will continue in the future.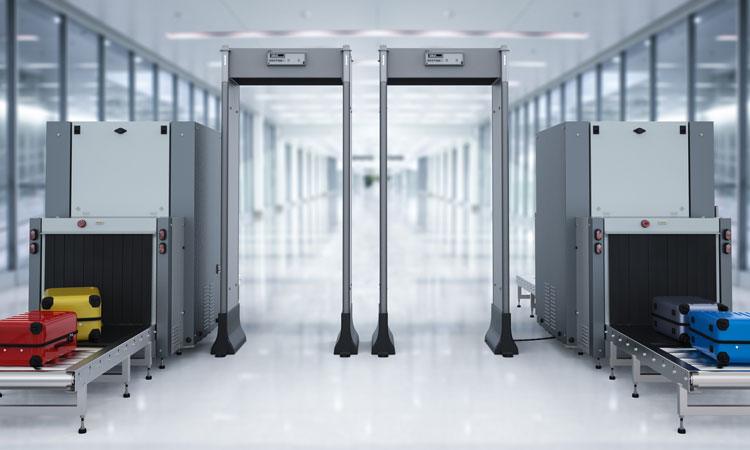 Earlier this year (2021), ACI World released its Smart Security Vision 2040 paper outlining a path towards transformational change within aviation security. The vision was devised by the Smart Security Management Group consisting of some of the world's most innovative airports, government regulators, and airlines. The vision sets out ambitions to protect the whole of the airport infrastructure instead of simply detecting prohibited items within the security checkpoint. Concerns regarding landside attacks, drone disruptions, cyber-attacks, and insider threats highlight the need to start looking for those with ill intent, as well as prohibited items.
Due to the ongoing COVID-19 pandemic, which saw traffic levels decline significantly, airports have paused transformation programmes to reduce overheads in line with depleted flight numbers. However, there has been some positive news within the industry when it comes to innovation in aviation security. Several progressions and developments will be here to stay, focusing on improved security, better facilitation, and customer experience, as well as making checkpoints more operationally efficient.
Reduced handling
The roll out of computed tomography (CT) has accelerated due to the COVID-19 pandemic. Many airports including Smart Security's London Heathrow Airport (LHR) have continued to focus on this roll out due to the security benefits, as well as the ability to reduce bag searches due to automated algorithms and reducing handling, as passengers no longer need to divest liquids and large electricals from their cabin bags. The roll out of CT machines can be supported by algorithms for automated detection of prohibited items to reduce the number of screeners, which is key during an uncertain time for the aviation industry. Amsterdam Airport Schiphol (AMS) and NCTV (the main Dutch counter-terrorism unit) have been successfully trialling and implementing algorithms, which are more accurate, or to the same standard of detection, by that of traditional screeners.
Terahertz scanners have also been trialled to reduce physical pat-downs to minimise body searches during the COVID-19 pandemic. These have been successfully used for staff screening at airports including Seattle Tacoma Airport (SEA). These scanners allow for the screener to highlight an anomaly on the body and request the item to be divested. We will continue to see this new technology being rolled out after the COVID-19 pandemic, to aid with security detection, as well as reduce physical contact and improve throughput. These scanners have been sent for the EU Civil Aviation Conference and Transportation Security Administration certification process, which will see them pass rigorous tests prior to being implemented for passenger screening.