The APOC: The ultra-booster of operational performance
Franck Goldnadel, Chairman of the Board of Aéroports de la Côte d'Azur, speaks to International Airport Review about the new Airport Operations Centre at Nice Côte d'Azur Airport, which is helping them to optimise resources and make air traffic more fluid.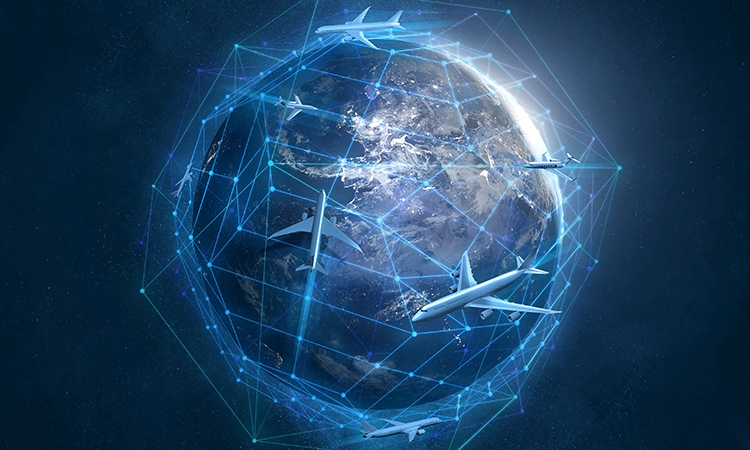 Everyone has their part to play in keeping air traffic flowing smoothly over Europe and around the world. Every detail measured, every second saved, every decision made in good time – it all counts"
In ordinary times, the skies above Europe are often congested, due to large numbers of flights, plus delays caused by weather, operational issues or the saturation of aviation. The system does work, but the slightest grain of sand can still jam the gears of a machine that is efficient, but under pressure from great demand. This pressure will only intensify as air traffic grows. Everyone has their part to play in keeping air traffic flowing smoothly over Europe and around the world. Every detail measured, every second saved, every decision made in good time – it all counts. The airport's contribution to the system is essential. As a recognised active contributor to the operation (and, consequently, to the performance) of the whole by delegation via the Airport Collaborative Decision Making (A-CDM) certification, the airport must honour the promise to be part of the overall effort. Therefore, its management tool must support its performance within the network. This is the role of the Airport Operations Centre (APOC), which is no longer limited to a local and partial vision of its work. It now encompasses all landside and airside operations to optimise all airport and aviation resources, so that it can manage its overall performance in a way that benefits the network, thereby avoiding the butterfly effect.
The sharing of information with relevant stakeholders
To understand the APOC, imagine a vast workspace, equipped with the most modern and robust technologies, where all airport operations are represented, supervised, tracked and analysed in real time. Information is immediately shared with all parties operating at the airport: the manager, airlines and ground handling assistants, but also the air navigation service, weather service and border police. In short, everything that ensures that an aircraft can take off from anywhere and land safely at its destination. 
In terms of set-up, the APOC is a space and a structure, but it also offers computer tools and decision support tools. It is even an IT revolution, which allows us to closely supervise our operations. After the A-CDM accreditation in September 2020, within the framework of the APOC, we began using an entirely new 'surface manager', which gives us a detailed picture of the airside, of aircraft and vehicle movements and of the state of our infrastructure. We have introduced a hypervisor that centralises the state of facilities and all of the operations that influence the processing of aircraft, passengers and luggage – a tool which tells us the criticality of hazards and allows us to anticipate their impacts. Finally, we have also launched a new Resource Management System (RMS) that allows us to optimise the airport's resources (aircraft bays, departure gates, check-in points, luggage sorting, etc.), as well as improved security camera coverage and visual docking guidance systems that allow us to display CDM data.
Collaborative working towards a common goal
The APOC is all of this and much more. Above all, it is people; it is a new and entirely collaborative management system in which the various parties work together towards a common goal, allowing us not only to optimise resources, but also to support changes in air traffic by taking into account all of the parameters that can affect it. As a giant control station, it can anticipate the corrective measures required in the event of traffic disruption on the European network or, conversely, it can warn the Network Manager Operations Centre (NMOC) about issues arising at Nice Côte d'Azur Airport (NCE) that might impact the network. This is the role of the Airport Duty Manager, who, with the support of the airport's teams and assisted by giant monitors and the latest supervision technologies interconnected with the air traffic control (ATC) tools, can monitor all operations at their own airport and at those from which aircraft will arrive. This means that they can obtain a precise picture of the situation at a glance, including the airport's airside and landside operations, giving them accurate details on all processes, telling them the criticality of any malfunctions and providing real-time operational performance data via KPIs. They have an overview of the airport's operations and, therefore, of its performance in real time. These systems and the interfaces with all the partners allow tactical management and pre‑tactical planning.
Reacting to changes at short notice
This is essential for airlines. If a flight is expected to arrive early, operators can decide to reallocate an aircraft bay and departure gate and change arrangements for luggage sorting and baggage delivery carousels. This allows them to optimise both the processing of aircraft arrivals and rotation ready for departures. The decision is immediately communicated to those who need to take action on the aircraft or infrastructures, or in passenger flow management. This one aircraft bay change can save precious minutes for a flight making a stopover, which, in turn, helps to keep traffic in the airspace flowing smoothly.
Managing sky and terminal traffic
In a degraded situation, the centralisation of information at the APOC provides a precise picture of the situation, allowing it to be managed by taking all factors into account. It accelerates decision‑making, thereby limiting the impact of the issue. The sharing of information and decisions with everyone involved also allows them to plan ahead and adapt to reduce problems. If the situation requires increased intervention from the APOC, its vast premises have a dedicated adjoining room, which can host a small decision-making team to manage operations and accelerate the return to normal.
Although the APOC is invisible to passengers, it is an extra asset that offers more punctual flights and a smoother, better passenger experience"
Although the APOC is invisible to passengers, it is an extra asset that offers more punctual flights and a smoother, better passenger experience. Just like the skies, terminals can become congested, especially at a time when social distancing is becoming the new norm. Smooth passage through the airport means optimised terminals and happier passengers.
Optimising air traffic is also important for the environment. However, this optimisation starts on the ground from pushback, by reducing aircraft taxi time and wait time by the runway before take-off. It also involves reducing taxi time on arrival by ensuring that aircraft do not have to wait for a free bay. At all stages of the flight, overall performance must be the goal.
This is why the implementation of an optimum policy for traffic management and safety (ATC/ATM) is fully realised when it is consistent with the wider policy of reducing airports' direct CO2 emissions, including those produced during the landing and take-off cycle. 
Participating in a pan-European initiative, supported by the public authorities, to implement A-CDM and having a centralised management centre like the APOC puts us on a positive path towards better performance across our sector and optimised overall capacity. This is part of the toolkit for the future development of air transport in Europe. In addition to expectations regarding safety, comfort and passenger experience, we are now called upon to protect the environment so that the future of our planet can be reconciled with that of air transport.
Franck Goldnadel graduated from France's National School of Civil Aviation (Ecole nationale d'aviation civile / Enac) in 1993 and went on to serve as Director of Paris-Orly Airport in 2009, and Paris-Charles de Gaulle Airport in 2015, as well as Deputy Managing Director of the Aéroports de Paris Group. In 2020, Goldnadel joined Aéroports de la Côte d'Azur as Chairman of the Board and is also Administrator for the Union des Aéroports de France (UAF).