Brace your airport for the new era of post-pandemic air travel
Vivian Cheung, Executive Director of Airport Operations at Airport Authority Hong Kong, explains how Hong Kong International Airport has been using the downtime during the pandemic to invest in biometric and touchless technologies, open test facilities, play its part in the distribution of the COVID-19 vaccine and even clean the entire terminal ceiling.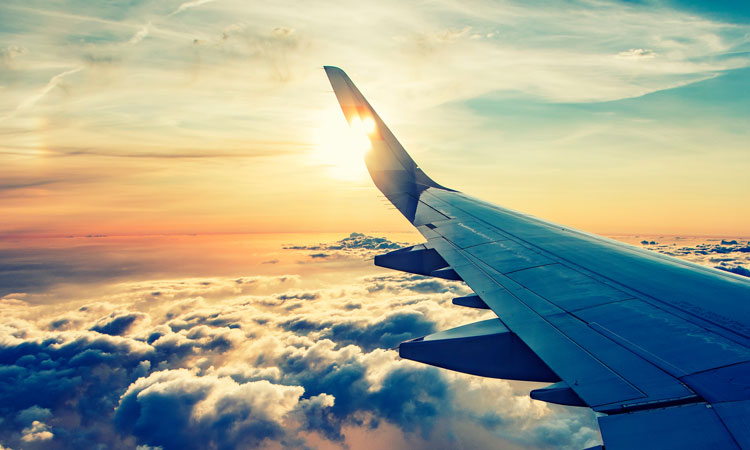 2020 has been a rough year for the aviation industry and, as we kick-start a new year, it is time for us to brace for the uncertainties ahead and adapt to the new normal.
It is essential that the global aviation industry works collectively to assure passengers' confidence in flying. Airport Authority Hong Kong (AAHK) has been working closely with international bodies – such as the International Civil Aviation Organization (ICAO) and International Air Transport Association (IATA) – and other major hub airports, as well as local health authorities, on agreed common standards and procedures for safe travel. As high health protection requirements are anticipated to become the norm, long-term changes in processing facilities at airports will also be needed.
Apart from the concerted effort of the industry, airports must also seek out ways to ramp up their measures and technologies for health-conscious travelling and the safety of airport users. One of the latest initiatives at Hong Kong International Airport (HKG) is the launch of e-Boarding Gates in January 2021, following the roll out of e-Security Gates in 2018. The two together create a touchless and seamless departure journey for passengers. Both the e-Security Gates and e-Boarding Gates are empowered by biometrics and touchless technologies, allowing for the minimum necessary touching of facility surfaces and people interaction, as well as shortening boarding times. 
We remain confident in the long-term prospects of the industry, and that air traffic will recover to pre-COVID-19 days"
Proof of health conditions may become a 'must' for air travellers in the post-COVID-19 regime. Testing services are also available for departure passengers at HKG for the convenience of those who would need negative test results for their travels. Passengers would only need to arrive at HKG as little as four hours before boarding to complete the test and obtain a test result.
In 2021, airports around the world will be taking up a new and crucial responsibility – the worldwide delivery of COVID-19 vaccines, which plays an important part in protecting lives and revitalising the economy. Efficiency and stringent temperature control are the keys to vaccine transportation. As the world's busiest airport in international air cargo, HKG is all geared up for the import and trans-shipment of vaccines, providing safe and reliable end-to-end transportation services for temperature-controlled air cargo. HKG's three air cargo terminals provide a total area of about 5,000m² in dedicated cold rooms with different temperature ranges to best suit the requirements of different products.
We remain confident in the long-term prospects of the industry, and that air traffic will recover to pre-COVID-19 days. With that in mind, we are actively implementing various projects, big and small. Our expansion into a Three-runway System (3RS) is ongoing, with the third runway scheduled to commission in 2022 and the 3RS in 2024, as planned; Terminal 1 facility enhancements and the construction of the Sky Bridge to connect our T1 and North Satellite Concourse are also on track. Additionally, we are adopting 5G technology to build an Internet of Things (IoT) network for use by our operators. We see the recent low traffic as an opportunity to work on projects that had been difficult to execute during our high traffic days, such as cleaning the ceiling of the entire terminal and more. 2021 will be yet another challenging year, but I trust that, with the expertise and team effort of the entire industry, we will be able to weather the storm and come back even stronger.

Vivian Cheung holds a master's degree in Business Administration from the Southern Illinois University and a Bachelor of Computer Science degree from the State University of New York. She was appointed as Executive Director of Airport Operations at Airport Authority Hong Kong in December 2019, with more than 27 years of experience in airport management.