How to streamline operational processes and excel in customer experience: The "Aeroporti di Roma" success story
On 19th September 2019, International Airport Review hosted a webinar in association with TIBCO, exploring the potential of correlating data.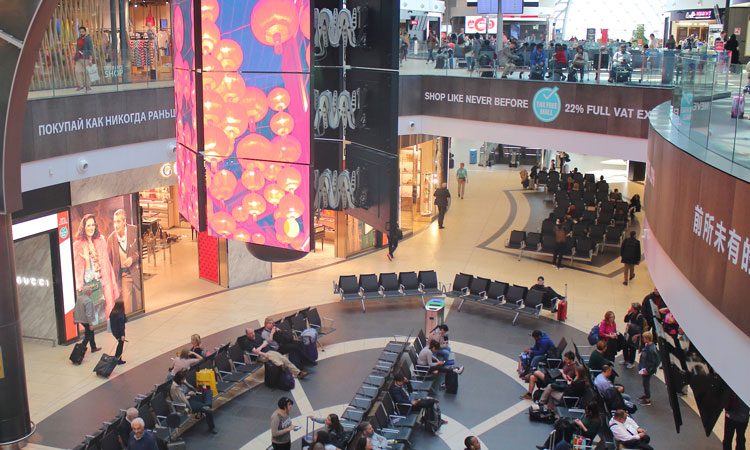 Following this webinar, which investigated how "Aeroporti di Roma" has started the journey to become the smart airport of the future, TIBCO answered some pertinent questions that came from the webinar.
How important is a digital strategy for airport ecosystems?
For airports that want a quality customer experience and operational excellence, a digital strategy must be embedded as a key enabler and accelerator in the business strategy. It's the only way for the ecosystem to deliver innovative, efficient, high-quality services.
Airports and airline companies need to stay competitive and continuously improve by injecting digitalisation into each process to provide the best traveller experience. Only with digital transformation can airports connect front-end systems, like fast-track parking and lounge access, to back-end systems, like ERP and order management – and create new, innovative services. Digital transformation begins with interconnecting data, but it's not about technology, it's about achieving an insight into the passenger experience, and to do that, large volumes and multiple sources and types of data are needed. This data is normalised, analysed, graphically visualised and can be augmented through statistical models, ML and AI as needed, presented on real-time dashboards, and continually refined in a virtuous cycle as new learnings are tested and results and new data are fed back into the analyses.
This webinar, that gave a full overview of how TIBCO Software helped accelerate airport operators around the world, is still available to watch on demand at a time that suits you.
What specific requirements did TIBCO's software deliver for Aeroporti di Roma?
Because Aeroporti di Roma wanted to improve check-in and security dwell times, boarding efficiency, overall atmosphere, baggage delivery time and management, ground transportation and many other services, TIBCO delivered the technology needed to enable innovation, efficiency and quality services for passengers, and other service providers throughout the airport ecosystem, helping to raise quality indicators.
What will the "smart airport" of the future consist of? How will it be different from airports today?
Historically, airports have been regarded as places to wait for your flight. This view will change as soon as airports are seen as part of the passenger's journey. Airport operators continue to seek a mix of services and technologies to offer their customers. Art displays, architecture and a wide variety of dining and shopping offerings can enhance the passenger's experience. Technology will allow a seamless flow of passengers throughout their entire journey.
While all global airports already have Wi-Fi for passenger convenience, some of them are using this technology to plot walking paths and measure the time passengers spend in various places. From the time they arrive at the airport, where they go and how much time they spend in check in, security, shops and restaurants can be tracked and used to optimise airport operations and increase traveller satisfaction.
With the support of AI and machine learning, it is possible to predict what might happen when hundreds of unexpected passengers arrive at an airport – and if that event could cause a delay, the actions (dynamic check in, additional security staff) that need to be quickly taken to avoid or mitigate it.
By gathering and analysing data from multiple connected devices, smart airports of the future will understand travellers' needs in advance and provide them with a better experience.