Understanding the data marketplace to develop new revenue streams
Developing new non-aeronautical revenue streams by investing in the digital future is key to hedging risks and profiting from increasing potentials.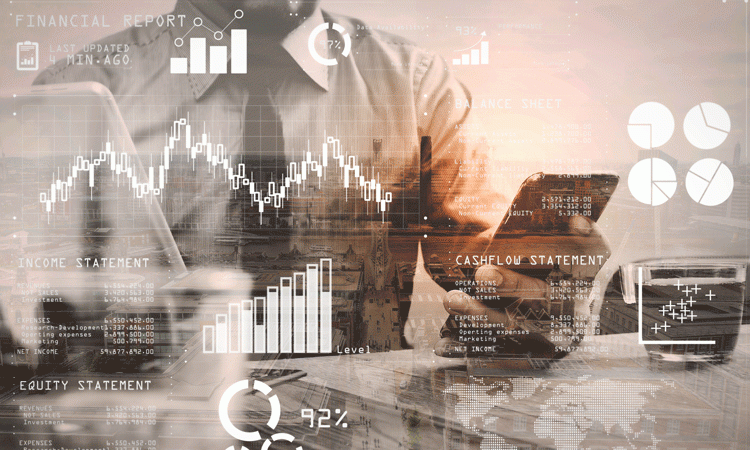 Within this digital age, it is frequently discussed how data can be manipulated to improve decision making, leverage innovation and better understand passenger behaviour. However, it must be remembered that the correct utilisation of data can also be used to support an airport develop new non-aeronautical revenue streams.
To clarify how this can be attained, Mark Schwarz, Digital Projects Senior Manager at Zurich Airport, identified potential methods in which data can be monetised.
Why is it important for an airport to develop new non-aeronautical revenue streams?
There are many reasons to develop such additional revenue streams. At Zurich Airport, for example, we have invested substantially in our future by creating a completely new campus – The Circle – which is located just next to the airport. This prestigious project, which is currently the largest construction site in Switzerland, will open its doors to the public in 2020. It will offer a wide range of retail outlets and facilities, including brand houses, restaurants, hotels, a convention centre and a hospital.
The experience of an unprecedented aeronautical downturn in the early 2000s informed a strategy of hedging our risks in that sector by enhancing our non-aeronautical portfolio, thereby strengthening the broader attractiveness of Zurich Airport as a destination.
Furthermore, as a listed company, it is also in our interest to increase shareholder value, while, at the same time, creating a better experience for our passengers and visitors. Zurich Airport is fortunate in enjoying an adjusted dual till regulation, which means that it can add shareholder value in the non-aviation sector.
Another important factor is the impact of digitisation on our airport ecosystem, which is holistically effected ranging from disrupted contemporary business models to the spawning of completely new ones in the future. 
Supporting the development of non-aeronautical revenue streams by investing in our digital future is therefore key, both to hedging the risks and to profiting from this increasing potential.
​​How can data be utilised to support this?
We believe that utilising our data and sharing information with our ecosystem partners can contribute significantly to the development of new and existing aeronautical and non-aeronautical revenue streams. It was with this goal in mind that Zurich Airport launched the 'ZRH Data Marketplace' project. The project team has been tasked with enabling the easy and demand-driven exchange of data among our internal departments, with existing and future partners and with our customers. We believe that this will facilitate the development and improvement both of new and existing services and business models.
At the same time, we are focusing on the optimisation of our processes, in order both to improve the passenger experience and to reduce operating costs for the airport and its partner companies.
One of the main challenges of the project is to understand the data marketplace more broadly and promote a shift in the way we manage and share data both internally and with our partners. This can present problems, since many businesses still tend to ring-fence their data even inside their own organisation, let alone being prepared to take part in cross-company data-sharing. Such a reluctance to share data is, in my opinion, often based on a misinterpretation of the belief that "data is the new oil."
To illustrate this with an example: Just as an airline is not interested in unrefined oil, but rather in purchasing kerosene which has a value for it, retailers interest themselves in data-driven services, which will help them to stock the right products, in the right location, at the right time, for the right customers. 
In short, it is vital that the project focuses not on data for its own sake, but the business value that can be generated by the right data.
How important is a common business model with regard to this?
It's essential to recognise that the majority of all partners in an airport ecosystem cater, directly or indirectly, to the same customer – the passenger. A customer-centric approach is, therefore, essential. This requires the business models of each of the airport's partners both to be compatible and interlink with one another. Obviously, to achieve such a situation is far easier said than done. It goes without saying that, in a complex environment, such as a large, international airport, there have and always will be conflicting interests. However, it is my firm belief that where there is a will there is a way.
A key element in the continual improvement of the interface between partner companies is the promotion of the argument that by sharing data, each partner will not only develop a better understanding of the whole airport ecosystem, but will also, together, be able to improve it.
At Zurich Airport, how has this been implemented?
The ZRH Data Marketplace project was established in Spring 2019, with the aim of conceptualising a business model, which will facilitate the creation of new digital products and services, all with a faster time to market.
The project staff comprises of a cross-divisional team, who is working together with our partners at the airport and building new partnerships with tech companies and the Swiss National Railway, in order to create innovative mobility solutions.
We are currently in the concept development phase and hope to start the implementation phase by the end of 2019. As the idea is still very new, and its success has not been entirely proven yet, we believe it is important to start small, with the option to scale fast, if we succeed, or fail fast, learn and move on.
In the future, how do you envision non-aeronautical revenue streams to be different to today? 
I believe that such revenue streams will be influenced ever more by digitisation. As a result, businesses, which seek to generate revenue in the non-aeronautical market sector, will have to focus on factors which either cannot be substituted by increasingly sophisticated digital touchpoints or utilise them to create a better overall user experience. I therefore envisage a stronger growth in the following sectors:
Food and beverage
Premium and luxury brands
Health and beauty 
Other services such as dry cleaning, nurseries etc.
Will airports have to develop their offerings to combat the competition of online purchasing?
I think that, in order to answer this question, it is important to understand the role of Zurich Airport, in terms of our commercial sector. Our role is to promote our commercial partners at the airport by providing a state-of-the-art infrastructure platform, which will enable them to develop and grow. 
In regard to the e-commerce challenge, we believe in working with innovative commercial partners, who acknowledge the potential of online sales and seek to develop business models which are designed to make use of new technological possibilities. I think it's fair to say that e-commerce will continue to change the ways in which we, as consumers, prefer to shop. Moreover, I do not believe that combating increasingly preferred sales channels will be the answer but quite the opposite. 
A key USP of Zurich Airport, as a business partner, is that all intending passengers must physically appear at the 'gate to the world'. This gives us a great advantage, which we can use to provide our guests with both the services and products they desire, in a manner and location which is convenient to them. 
Finally, yet importantly, we need, together with our retail partners, to utilise the convenience of online touchpoints and to combine them with non-substitutable offline benefits, in order to create outstanding shopping experiences. 
Biography
Mark Schwarz has been working as a Digital Projects Senior Manager at Zurich Airport since October 2018. He helped initiate and leads  Zurich Airport Data Marketplace, which not only simplifies data distribution between airport ecosystem partners but also accelerates the creation of new products and services. Prior to his position at Zurich Airport, Schwarz founded two startups and worked in senior positions in the financial industry. 
Airport IT & Security 2019 brought together CIOs, Directors and Heads of Operations and Security from the world's major international airports and regional hubs. Make sure you join them next year!
Related airports
Related regions