Improving airport decision making with the Digital Twin concept
The Digital Twin concept gives an airport operator the chance to make decisions within a data model, analyse the outcome and optimise the result. Are you using it yet?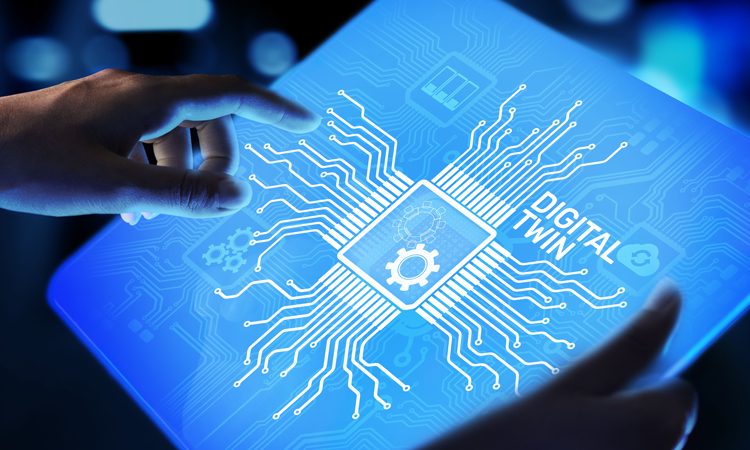 Copenhagen Airport is currently using the Digital Twin concept to improve its knowledge sharing and decision making processes within a number of projects.
This innovative use of data will be essential as airport operations steadily move towards digital solutions. Michael Ørsted, Head of Department – Technical Knowledge and Data at Copenhagen Airport, talked through the concept, its current uses and future potential.
How would you best describe the Digital Twin concept?
The Digital Twin is a digital representation of an asset. It is best described with a couple of examples: In Google Maps, you can find a specific road and its traffic intensity. This is a digital representation of an actual road and the traffic intensity it is experiencing in real time. You could say that it's a Digital Twin of the road.
Upon this you can develop it and add layers to it. Who is responsible for the data? Where does it come from? Who has access and are we allowed to share it?
Let's take the same approach to a building. The building is modelled in 3D and we add to this model a live feed of the temperature and room availability status. We decide to visualise it for every user of the building. This Digital Twin can then be used to find an available room and monitor the room temperature within it. Imagine that you integrate more and more data into your Digital Twin of your building – you will quickly know exactly how it performs at any given time.
Digital Twin is not only a BIM model, it's a modelled asset, combined with data, both historical and live. The Digital Twin will help us predict the behaviour of our assets.
How does the Digital Twin concept result in more robust decision making?
If the Digital Twin is a digital representation of the real world, by using data from sensors, asset behaviour and usage, we know what is going on, and we can tell the system to automatically react in certain issues. These links can be used in decision making. For example, the system learns that when more people are in the room, the temperature and carbon dioxide levels increase. That learning can be used, informing the system to regulate itself before critical levels are reached.
Another two aspects come to mind. The first is about generative design: Using the Digital Twin to calculate on scenarios to find the optimum result. If you would like a new building to have the shortest distance to bathrooms, you could have the system calculate – based on parameters – the best solution. For example you can work with this to determine if more smaller bathrooms, or fewer large bathrooms, is the best solution.
The second aspect is analysing the data. If your behaviour changes, what is the impact? An example from an airport is the increase in passengers raising the need for more space. But what if the pattern changes, for example an influx in the number of people with carry-on luggage, or families with strollers, or business travellers requiring fast track? By using the Digital Twin to visualise potential decisions, every stakeholder will be able to see the differing impacts, quickly adjust the parameters and state a new scenario.
Decision making in a Digital Twin is about taking suggestions and trying them out. You will then know the exact impact of your decision and be able to visualise the results.
Is it important to connect the asset manager with the IT manager?
Asset managers find that their assets provide more and more data to the operation, and they are asked to produce tactical and strategic reports based on this data and behaviour. Decisions will be made based on these results; giving asset managers a new responsibility. They are responsible for the physical asset but now the digital asset also. They become data owners and must be able to rely on a solid data governance structure.
The IT department knows about data and how data should be handled. So it is imperative that the two work together. The IT managers will be able to help asset managers build and maintain their data. The governance structure is the same: Ownership, access, logging, exploiting, sharing, etc.
Currently, the asset manager might not be aware that in the near future, the digital asset will be as important as the physical asset.
Can you give an example of how Copenhagen used this?
The concept of Digital Twins is new, for Copenhagen Airport and for others. Current examples of use range from indoor climate to project execution plans. More minor examples lead toward the bigger picture, and this is essential in developing the right information model. At Airport IT and Security 2019, I will be presenting some of these examples and how it fits to the overall strategy at Copenhagen Airport.
To what extent does an airport need to consider GDPR when implementing the Digital Twin concept?
GDPR only needs to be considered if the data is linked to a specific person. This means that a lot of the asset data is not relevant for this consideration. But when it comes to the who did what when, then GDPR needs to be consulted.
We have to describe why the data is relevant, and why the tracking of a person helps us to understand the changes and who should be notified.
GDPR should be part of the data governance, including for asset data. This is another reason as to why it is important for an asset manager to be in contact with the IT manager.
Looking ahead to the future, how do you predict data will be used within airports?
A lot of airports have some kind of Digital Twin strategy, however they may call it something different. We currently have areas where we are optimising our operations, A-CDM to mention one. Linking asset behaviour with the services that an airport delivers will help to further develop and optimise those services. This calls for the Digital Twin – analysing the built infrastructure. Our assets consist of more and more data, and IoT is being established almost everywhere, feeding the Digital Twin. In IT we know the value of data, databases and data analyses. For the building of assets this is becoming more and more valuable.
Furthermore when we are talking about building our assets, new standards are stating how working together in the building process, sharing data and knowledge, and focusing on better quality, could benefit from the Digital Twin.
I am sure that in a few years we will see more examples of operating a Digital Twin, and how it has helped to optimise numerous processes and services.
Biography
Michael Ørsted, Head of Department – Technical Knowledge and Data, Copenhagen Airport, is responsible for the data and documentation to be used in operating assets and buildings at Copenhagen Airport, and collecting these from both daily operation and more than 100 annual projects. Ørsted has introduced the usage of BIM at Copenhagen Airport, and is ensuring a benefit of more than four per cent pr. BIM project, resulting in better projects with higher quality and minimised risks.
Airport IT & Security 2019 brought together CIOs, Directors and Heads of Operations and Security from the world's major international airports and regional hubs. Make sure you join them next year!
Related airports
Related regions