Implementing RFID in baggage operations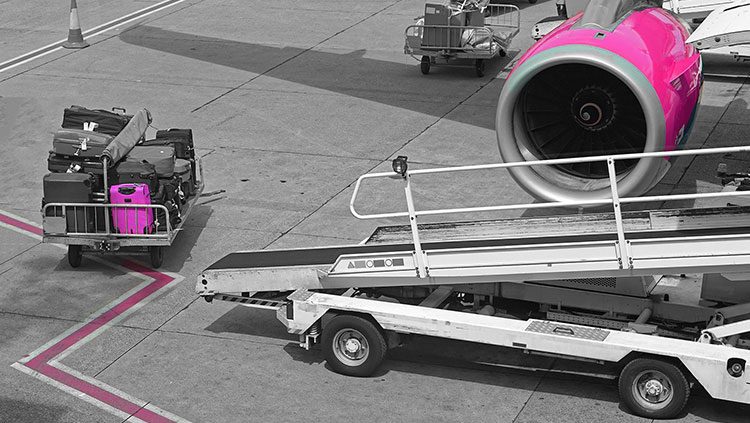 Following on from the first webinar of this series, which introduced the IATA RFID priority, this session focused on adopting and implementing RFID in baggage handling. Participants will be given some practical tools and resources to explore using RFID as a tracking solution for their operations and will be given the opportunity to learn from what others in the industry are doing.
The highlight of this webinar is hearing from industry stakeholders who have successfully implemented RFID in their baggage operations. They present what led them to choose RFID among other technologies and go through the solution they deployed, the results they obtained with RFID as well as the challenges they met along the way and the lessons they want to share with the industry.
As collaboration is key in the successful deployment of RFID to ensure a complete end-to-end flow, the webinar features both the point of view from an airline and from an airport.
Delta Air Lines
Delta Air Lines is one of the pioneers of RFID technology as it was the first airline to adopt RFID bag tags in 2016. Since then, Delta has been collecting more than two billion tracking points per year and recently transitioned to RFID hands-free scanning technology at 84 of their largest domestic stations, accounting for more than 85 per cent of the bags flying in the Delta system. Delta has been working to continuously improve and continue building up accuracy to where 99.9 per cent of bags are now being accurately scanned and tracked. Delta reports first-hand that when RFID bag tags are coupled with reliable scanning technology, customers are the ultimate benefactor.
Milano Malpensa Airport
In 2008, Milano Malpensa installed RFID infrastructure in their baggage handling system in Terminal 2. Malpensa was the first airport in Europe and the third in the world to use RFID for baggage sorting. The airport's completely automated RFID system is capable of fully substituting the old barcode technology and has enabled the airport to reduce their volume of mishandled bags and eliminate the need for manual encoding stations.
Key Learning Points
KEY LEARNING POINTS:
IATA RFID activities and resources, including a focus on the RFID Implementation Guide
RFID case studies and examples of successful implementations
First-hand experience by an airport and an airline
RFID implementation phases
RFID solution design and roll out
RFID benefits and key success indicators reported by the industry
Concrete applications of RFID in baggage operations
Challenges and lessons learnt with RFID
Keynote Speakers
KEYNOTE SPEAKERS

Marine Sailhen-Brown, Project Manager, RFID, IATA
Marine manages the RFID project for IATA. In her role she works with airlines, airports and other industry stakeholders to promote the adoption of RFID for baggage, raise industry's awareness and education and support RFID implementation.
Prior to joining IATA, Marine worked for the Greater Toronto Airport Authority where she was managing airline programmes and services. Prior to this position, Marine worked for Airbus Group and Bell Helicopter in South-East Asia.
Marine holds a Master's degree in International Relations and a B.A. in Political Science and History.

Brandon Woodruff, Senior Analyst and RFID Program Manager, Delta Air Lines
Brandon has 18 years of experience spent in airport operations, crew management, labor relations, and below wing technology. Brandon spent years working on the design and implementation of Delta Air Lines' RFID system.

Stefano Dolci, Maintenance Engineering and Centralized Operations Senior Manager, Milano Malpensa
Stefano works at Malpensa since 2001 in the Operations Department of SEA, the company that manages the airports of Milan.
Initially responsible for Operational Management of Airport Resources, he currently is Maintenance Engineering and Centralized Operations Senior Manager, Energy Manager and Head of Winter Operations.
He followed, among other things, the management and development of baggage handling systems, installing, for the first time in Europe, an RFID system for baggage identification and then extending RFID technology to the management of maintenance activities.
He lectures in Italy and abroad and has been Professor of "Airport Management and Air Traffic" at Politecnico di Milano for many years. Stefano graduated "cum laude" in Transport Civil Engineering at Pisa University.

Andrew Price, Head, Global Baggage Operations, IATA
Andrew is responsible for baggage at IATA, writing the guides and rules that help the world's airlines work together and enable your bag to travel with you on your journey. Over the last 20 years he has worked with airlines to reduce baggage mishandling, introduce tracking and, now, to introduce RFID. Although he has been at IATA a long time, he previously worked at British Airways and Siemens, again in the aviation area. Andrew has degrees in Electrical and Electronic Engineering, Information Systems Engineering and an MBA from the Open University.
Register
Register to watch this webinar on-demand