Gatwick Airport offers more sustainable public transport options
Bus access through Gatwick Airport is improved with a £3.8 million upgrade including new facilities for people with reduced mobility.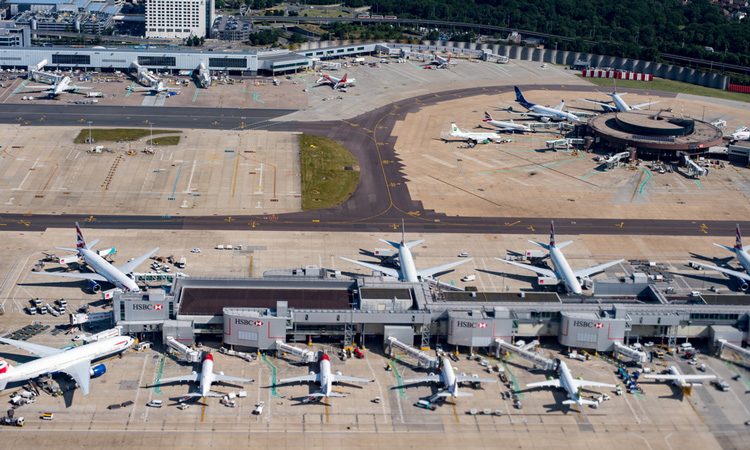 A transport hub – used by three million people each year – that links the local bus network with Gatwick Airport and its train station received a boost after the completion of a £3.8 million upgrade – marked in a launch ceremony attended by Louise Goldsmith, Leader of West Sussex County Council.
Improvements include two new lifts from the southbound road-level bus stops on the A23 into the South Terminal – and Gatwick's train station – for people travelling with luggage, parents with pushchairs and passengers with reduced mobility.
Further improvements have been made to the bus stop areas on both the northbound and southbound A23, including new pedestrian and wheelchair accessible routes, new seating and improved lighting and signage in and out of the terminal. New help points have also been installed with the live information screens updated.
The new infrastructure improves an important transport hub for local passengers who arrive by bus and for workers employed at the airport and the nearby Manor Royal Business District and Crawley town centre. Over 650 bus departures currently operate from the hub, each week including high frequency, 24-hour services connecting the airport to Horley, Redhill and Horsham, with other services linking to East Grinstead and Reigate.
Over 30 per cent of airport staff who live locally get the bus to work. The improved access will also benefit some of the one million regular commuters who live locally and use Gatwick's train station every year to get to work – many of whom arrive at Gatwick by bus.
The improvements are designed to offer more sustainable public transport options and were funded as part of the airport's £1.1 billion capital investment programme, with future investment assigned to improvements in rail services, walking routes and bus facilities in the North Terminal. The investment will help the airport achieve its target of getting nearly half of passengers (48 per cent) to the airport by public transport and 42 per cent of staff by sustainable methods, including public transport, car share and zero-emission vehicles.
This project also acts as a key investment within the Crawley Growth Programme – a £60 million investment package of infrastructure improvements and regeneration for Crawley – which includes significant investment from strategic partners including West Sussex County Council, Crawley Borough Council and Coast to Capital LEP.  
Gatwick contributed this project as match funding to the overall growth programme as it delivers enhanced access to sustainable transport modes, linking Gatwick Airport rail station with local bus networks connecting the airport with Manor Royal and Crawley Town Centre.
The improved bus infrastructure comes just days after the redevelopment of Gatwick's train station was also announced – with a £148 million improvement programme that will see the size of the concourse double to reduce congestion and improve the passenger experience, with more escalators and lifts also installed to improve access to the platforms.
Emma Rees, Head of Real Estate, Gatwick Airport, said: "Together we wanted to improve the overall quality of experience for local people including passengers and staff who arrive at the airport by bus. The improvements provide a new level of accessibility for all local bus users and will also help to encourage the increased use of sustainable forms of public transport such as the bus and train.
"I would like to take this opportunity to thank all of our partners who together helped to deliver this important new piece of local infrastructure."
West Sussex County Council Leader Louise Goldsmith said: "The completion of this project by Gatwick will make a real difference to airport station users and improve accessibility for all users. It promotes the use of sustainable transport methods for commuters, tourists and Gatwick's own members of staff. This project was key within the wider Crawley Growth Programme, which is spearheading regeneration in the Crawley area. Gatwick's support for the wider Growth Programme has been a tremendous boost."
Councillor Peter Smith, Cabinet member for Planning and Economic Development at Crawley Borough Council, said: "We very much welcome this upgrade, which provides significant benefits for passengers and workers arriving and departing the airport by bus and is the latest Crawley Growth Programme scheme to promote more sustainable travel."