Schiphol looks to accelerate innovative operations through the airport
In collaboration with Delft University of Technology, Schiphol will act as a 'living lab' for the next five years as the partnership aims to develop innovation throughout the airport.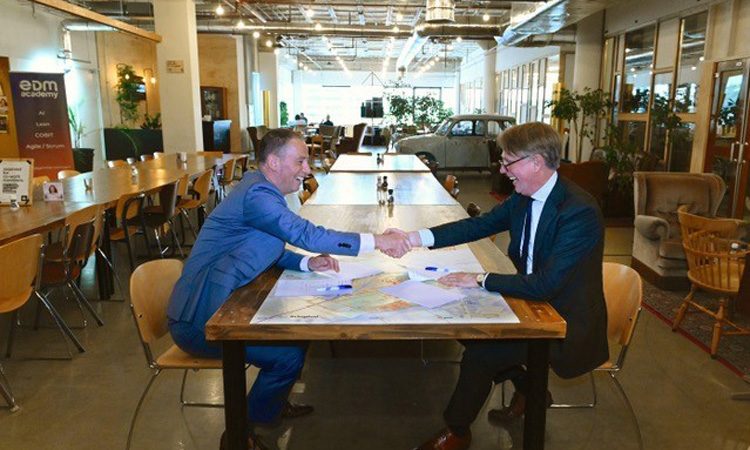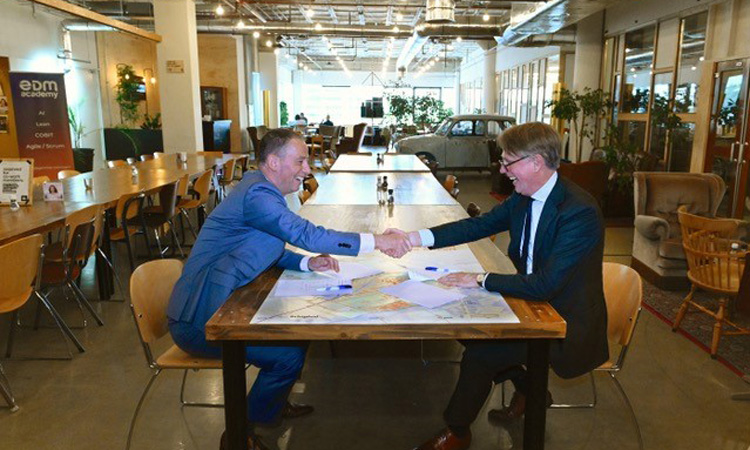 Tim van der Hagen, Rector Magnificus at Delft University of Technology and Dick Benschop, President and CEO of Royal Schiphol Group
Royal Schiphol Group and Delft University of Technology have joined forces to shape the passenger experience and operational processes at the airport.
The partnership will see new developments with innovative products and services which can rapidly solve problems presented in the airport.
The Faculty of Industrial Design at Delft University of Technology is a source of, and develops, knowledge on strategic design, while Schiphol offers ideal living labs at the airports. Over the next five years, 40 students in the final year of their studies at Delft University of Technology and PhD candidates from the same university will become part of operations at Royal Schiphol Group.
Both parties indicated this intent when signing the 'Accelerating Innovation' cooperation agreement. The agreement sets out their collaboration to develop new products and services in living labs at Amsterdam Airport Schiphol, Rotterdam The Hague Airport, Eindhoven Airport and Lelystad Airport. The new products and services in question will enhance the experience of passengers and airport processes, while mobility-related scientific knowledge will also be developed.
Schiphol and Delft University of Technology have been working together for quite some time to create a future-proof airport. One example is the 'Smart and Sustainable' plan, in which they collaborated with transport organisations and knowledge institutions at the end of last year to accelerate existing developments aimed at making aviation more sustainable. The airport is also cooperating with TU Delft to base the requirements for innovative signage in the new pier and terminal on research carried out by the university at Schiphol.
Dick Benschop, President and CEO of Royal Schiphol Group, said: "Constant innovation of our products and services for passengers and the operational process at the airport is at the heart of our strategy. To this end, we have teamed up with Delft University of Technology, one of the world's best universities for design and innovation. We are proud of this collaboration. I look forward to sharing Schiphol as a place of discovery and research with the students from Delft University of Technology."
Tim van der Hagen, Rector Magnificus at Delft University of Technology, commented: "Delft University of Technology wants to be involved in the achievement of concrete solutions to issues in society, including sustainability and mobility. This cooperation will enable researchers at Delft University of Technology to conduct research on passenger experiences and innovation in mobility at – and with – the "living lab" that is Schiphol. I look forward to seeing which new insights we will gain as a result."