PANYNJ aims to have a 100 per cent electric shuttle bus fleet by the end of 2020
The Port Authority of New York and Jersey has announced that 50 per cent of its shuttle bus fleet at the three major regional airports will be all-electric by summer 2019.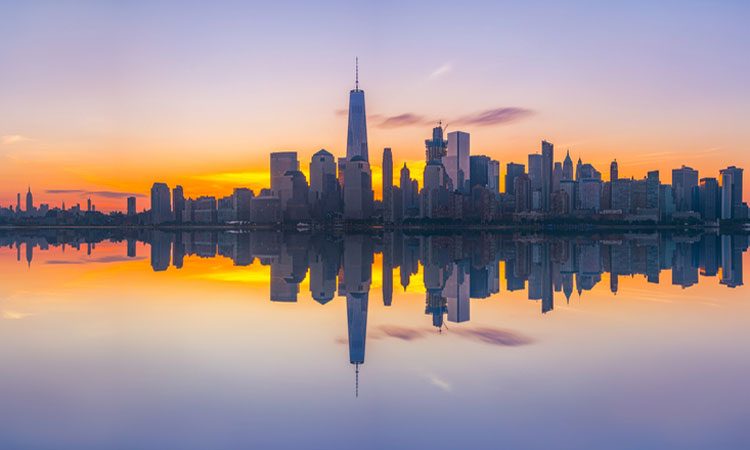 The shuttle bus fleets at the largest regional airports in New York will be 50 per cent electric by summer 2019 as the Port Authority of New York and Jersey aims to meet its sustainability goals. 
The recent arrival of six buses at Newark Liberty, in addition to six at JFK and the expected arrival of six more by June at LaGuardia, puts the agency ahead of schedule for full conversion of the 36 shuttle bus fleet.
The key elements of PA's "Clean Dozen" sustainability programme has seen the agency embrace the terms of the Paris Climate Agreement in October 2018.
The 18 buses currently in use make up 50 per cent of the full fleet being converted from diesel to electric power. The Port Authority aims to have a 100 per cent electric shuttle bus fleet by the end of 2020, accelerating the agency's original goal. New charging stations to power this first phase of electric bus deployment have been installed at each airport.
The buses in the first deployment phase will save approximately 269 tonnes of greenhouse gas emissions and approximately 40,000 gallons of diesel fuel at each airport each year. In addition, these zero-emission buses will improve local air quality by removing approximately 2,000 pounds of nitrous oxide and 150 pounds of particulate matter from the air each year. The buses – battery-operated and 40 feet long – have an estimated range of about 250 miles per charge, with each charge taking less than four hours.
The electric bus programme is a key component of the Port Authority's "Clean Dozen" environmental and sustainability agenda, designed to meet the goal of reducing its greenhouse gas emissions by 35 per cent by 2025, and advancing its long-term goal of an 80 per cent reduction in all emissions by 2050.
The agency's "Clean Dozen" initiatives were rolled out in October 2018, at the same time the Port Authority Board of Commissioners embraced the Paris Climate Agreement, becoming the first public transportation agency in the United States to commit to the global climate agreement.
In addition to upgrading the airport shuttle fleet, the Port Authority has achieved a number of initiatives, including:
Partnering with the New York Power Authority (NYPA) on development of 10 megawatts of on-site solar facilities at JFK, including a five-megawatt community solar project offering low-cost renewable energy to local residents
A $1.2 million lighting upgrade at the Jamaica AirTrain Station in Queens, also in partnership with NYPA, to be completed by the end of 2019
Launching construction of a 1.6-megawatt solar carport at New York Stewart International Airport.
Board Chairman, Kevin O'Toole, said: "The Port Authority's commitment to the Paris Climate Agreement and pursuit of aggressive GHG reduction targets are key to reducing the agency's environmental impact on local communities and promoting sustainability at all of our facilities. We're taking action on sustainability, and our conversion to all-electric airport shuttle buses well ahead of schedule is a prime example."
Port Authority Executive Director, Rick Cotton, said: "In the past six months alone, we've not only reinforced our commitment to policies and strategies that will help the environment, but achieved significant results in our effort to make the spirit of the Paris agreement a reality for our agency and customers."
Christine Weydig, Director of the PA's Office of Environmental and Energy Programmes, said: "The Port Authority has made progress in reducing greenhouse gas emissions at our facilities, which will help us achieve our interim GHG reduction goal of 35 per cent by 2025. Through partnerships with coalitions dedicated to climate action and collaboration with regional stakeholders, we are playing an important role in catalysing the collective action needed to fight climate change."
The Clean Dozen initiatives cover seven specific areas of sustainability and environmental action across the agency – clean electric vehicles; energy efficiency; solar and renewable energy programmes; building "green" facilities; clean ship practices for ocean-going vessels; offshore wind, and partnering to combat climate change.
The NYPA Jamaica AirTrain Station project features new lighting to modernise the station and increase the safety and security of travellers using it to travel to and from John F. Kennedy International Airport (JFK). The Jamaica Station hub provides connections from the Long Island Rail Road, and the New York City subway system, to AirTrain JFK.