Dallas Fort Worth Airport welcomes Trinity Metro's TEXRail service
The commuter rail line which connects downtown Fort Worth to Dallas Fort Worth, which provides direct access to the airport, will be free to users until the end of January 2019.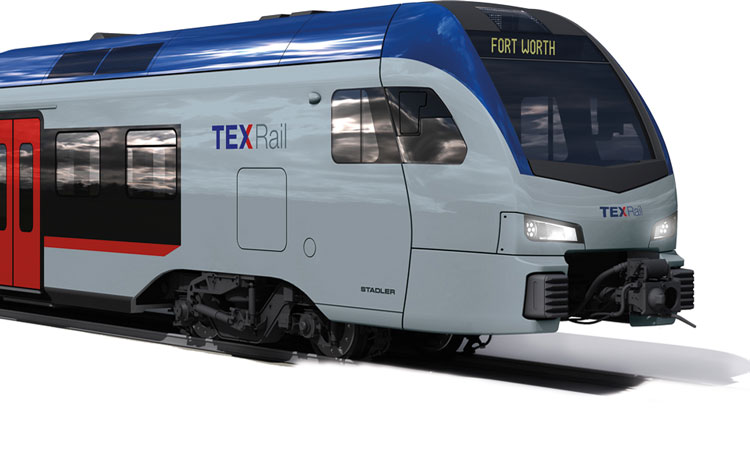 Dallas Fort Worth International (DFW) Airport and Trinity Metro welcomed the start of TEXRail service at Terminal B, offering customers the first public transportation option to directly connect DFW Airport to downtown Fort Worth.
"This year, DFW will serve more customers with more international flights than ever, and a growing number of our customers expect convenient rail service to take them from the Airport to a city centre," said Sean Donohue, CEO of DFW Airport. "TEXRail provides our customers with direct access to Fort Worth, one of the fastest growing cities in the country. Along with DART service to Dallas, DFW customers have more choices to access the Airport or make their way across the Dallas Fort Worth region."
"We believe TEXRail is going to be a game-changer for this region," said Trinity Metro President/CEO Paul J Ballard. "Our new commuter rail line will give travellers the ease and convenience of taking the train to the Airport and arriving on time. TEXRail will be a great option for airport workers and other people who work along the route."
DFW's construction of the station totalled $39 million and took 19 months to complete. From Terminal B, customers have convenient access to other terminals via Terminal Link (pre-security) or Skylink (post-security). TEXRail is the second train line to connect the Airport to the DFW metroplex, with the Dallas Area Rapid Transit (DART) Orange Line providing light rail service between DFW Airport and Dallas since 2014.
Riders can try TEXRail for free until the 31 January. Regular rates are $2.50 one way or $5.00 for an all-day pass. Trains run daily from Fort Worth starting at 3:30 am and arriving at the Airport before 4:30 am, the last train will leave DFW at 1:00 am. TEXRail will operate seven days a week, with trains running every 30 minutes during peak hours.