Toronto Pearson assigns incident management systems to Hexagon
Hexagon selected by Greater Toronto Airports Authority to implement fully integrated incident management system at Toronto Pearson International Airport.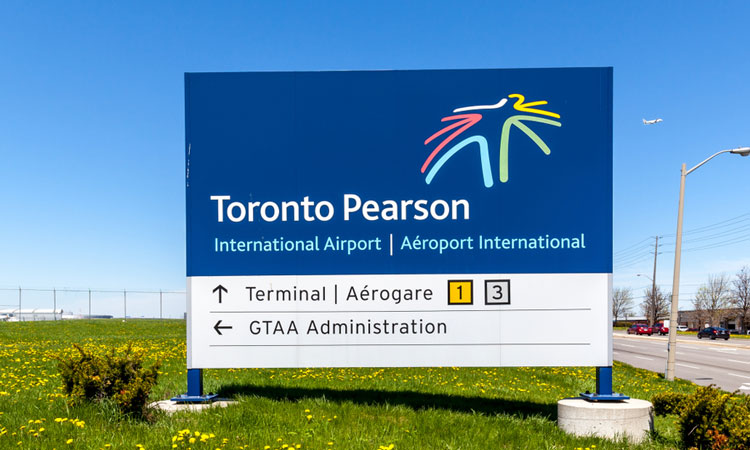 The Greater Toronto Airports Authority (GTAA) has selected  software from Hexagon's Safety & Infrastructure division to improve incident and work management at Toronto Pearson International Airport. Some 400 companies operate at Toronto Pearson, and the new systems will increase operational efficiency across the airport and among various stakeholders, from airside maintenance to customer service in the terminals to emergency response, ensuring Toronto Pearson remains among North America's safest and most well-run airports.
The GTAA will use Hexagon's computer-aided dispatch system, records management system, application integration platform, mobile apps and analytics software to improve operations and collaboration between and among teams. 
"As Toronto Pearson continues to grow to mega-hub status, managing incidents and resources has become increasingly labour intensive in the Integrated Operations Control Center, airside and in the terminals," said Chris Mitchell, associate director airport operations, GTAA. "Hexagon's solutions will help us streamline our operations and provide our teams with more timely and accurate information. This, in turn, helps us provide a better customer experience and improved safety to our customers and the airport community at large."
Toronto Pearson is Canada's largest airport, having served more than 47 million passengers last year. Hexagon's solutions will support services at the airport, including airside services, customer service in the terminals, fire and emergency services, security operations, snow removal and grounds maintenance and safety compliance. The dispatch system will also integrate with partner organisations for incident management across jurisdictions, including Mississauga Fire and Emergency Services, Peel Regional Paramedic Services and Peel Regional Police, as well as NavCanada.
"Hexagon has a long history supporting public safety and other dispatching organisations in Ontario, across Canada and around the world, including leading global airports," said David Armstrong, vice president and general manager for Hexagon's Safety & Infrastructure division in Canada. "This track record gave the GTAA confidence that we were the right partner to aid Toronto Pearson in this transformation project."
In addition to Toronto Pearson, other leading airports rely on Hexagon's industry-leading computer-aided dispatch and other software, including Chicago O'Hare International Airport, San Francisco International Airport, Baltimore/Washington International Thurgood Marshall Airport and Chicago Midway International Airport.