Operations begin at Hyderabad International Airport's interim Terminal
Inaugurated on the 10th October 2018, the interim terminal has been built to cater to the growing passenger traffic while the airport is preparing for expansion, which will allow the airport to handle more than double the current capacity.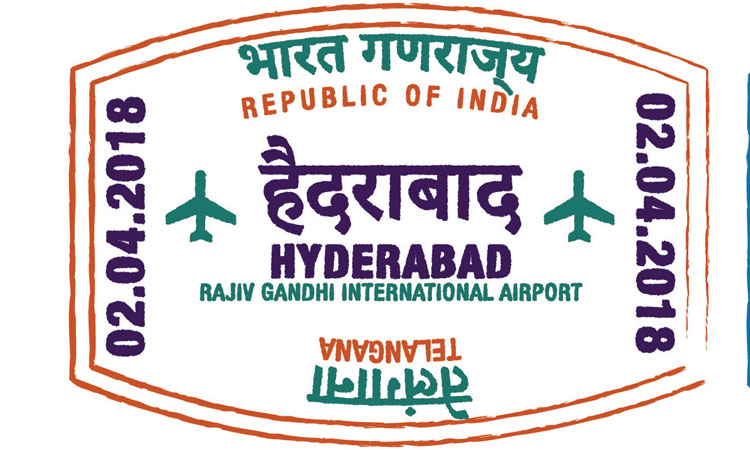 Today, the 23rd October, marks the beginning of operations at the interim terminal at Hyderabad International Airport. 
In a statement, the airport reported that passengers set to depart on "Air India International flights: AI 127, AI 952, AI 978, AI 988, AI 966 & AI 051 and travelling to domestic destinations are advised to report at Interim International Terminal (IIDT) as per their scheduled departures time."
The statement also gave directions to the interim terminal which is "located adjacent to the Haj Terminal and can be accessed from both Shamshabad and Srisailam sides of the Airport's main approach road via Rotary 1 (Cargo rotary) that leads towards the Haj Terminal." It has also provided "signage with directions to IIDT [which have been] placed starting from airport approach road and passengers are advised to follow directional signage to avoid any inconvenience." 
Moreover, the airport has ensured that there is transport between the two different terminals, with a free shuttle bus to the interim terminal which takes five minutes. 
The Interim International Departures Terminal is an exclusive concourse to handle check-in, security, immigration, customs processes for departing international passengers. After completing these formalities, passengers will seamlessly move into the main Passenger Terminal Building using a bank of elevators and escalator, where they will be able to enjoy a multitude of passenger amenities including shopping, retail, food & beverages and lounge access while awaiting boarding.
The Interim International Departures Terminal is equipped with a host of new technologies including India's first ever remote hand baggage screening facility, which, when coupled with the new Automatic Tray Retrieval System (ATRS) hand baggage screening, can offer up to double the passenger throughput at security checkpoints, cutting down wait times and enhancing passenger experience.
The interim terminal has been constructed in a mere seven months to ease the strain of growing passenger numbers. The project is thought to have cost US$6.83 million and covers an area of nearly 100,000ft2. 
Hyderabad Airport has been functional for ten years, and in that time has evolved from a travel point, to an economic hub and has driven socio-economic growth of the state.
Using #ShiftingInternationalDepartures on Twitter, the airport is ensuring to keep its passengers in the loop. 
Related airports
Related regions