Re-imagining the Indian aviation industry through Digi Yatra
Indian airports set for digital revolution as the Digi Yatra biometrics system intends to make passenger experience as seamless as possible.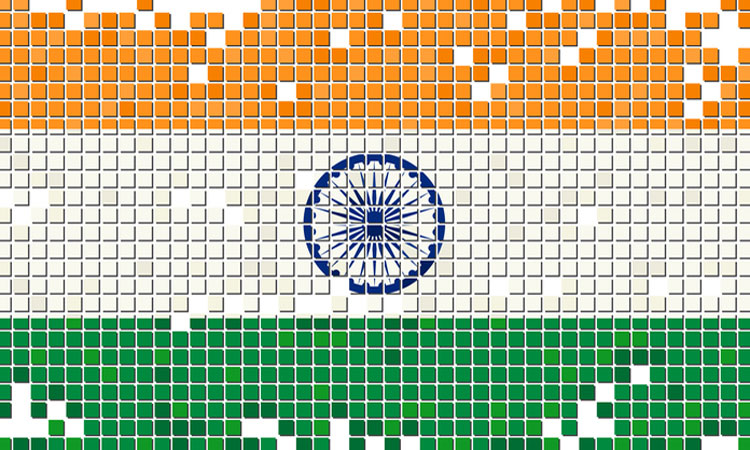 Air travel in India has never been more popular, and consequently the airports in the region have been under increasing pressure. The Ministry of Civil Aviation has taken up a key initiative to re-imagine air travel in India looking beyond the conventional "build a bigger airport to manage more passengers" to look for innovation and technology for better and cost effective solutions. 
As such, the Indian Government has launched 'Digi Yatra', which intends to give a seamless, hassle-free and paperless journey experience to every air traveller in India. Using cutting edge identity management and "face recognition" technologies, it aims to simplify the passenger processes at various check points in the airport right from the terminal entry gate, check-in/ bag drop, security check and boarding gates.
With Digi Yatra, passengers will no longer need to show their tickets/ boarding passes or their physical identity cards at check points throughout the airport, since the ticket/ Digi Yatra Biometric Boarding System (DY) boarding pass is integrated with the identity document leading to faster processing times and simpler processes.
The aims of Digi Yatra are to deliver a seamless, paperless and hassle-free experience to all passengers across all processors/ check points at all Indian airports. This will include improving passenger experience, achieving better throughput through existing infrastructure using "Digital Framework". This will result in a lower cost of operations as more people can be processed in a less time.
Current manual processes can also be digitised to enhance the productivity of processing within the terminal. The digitisation would also lead to enhanced security standards and improved current system performance. The roll-out of the 'Digi Yatra' system with a digital "ID" can be backed by a strong verifiable validation process. 
The 'Digi Yatra' system offers a core passenger service authentication, consented profile sharing etc., and shall be built as a shared national infrastructure (henceforth referred as "Digi Yatra Platform") with APIs for airports and apps to integrate.
Primarily, in the initial phase, this service will be used at the five main domestic passenger checkpoints across any terminal – airport terminal entry, check-in / bag-drop as and when an airport operator is ready for integration with their check-in system, security check and boarding gates with appropriate reconciliation system at aircraft door. The subsequent phase will include departure and arrival immigration (i.e. border controls). This service shall be provided as an API integration on the Digi Yatra Platform. As the primary and mandatory passenger check is at the Airport Entry Gate and Boarding, the Digi Yatra Platform will provide authentication services based on facial recognition to all airports for these two checkpoints. This service shall be upgraded to 1:N in a phased manner based on the overall system performance of the Digi Yatra Biometric Boarding system as mutually agreed between Airports, Airlines and the Technical Working Committee, Digital Cell, MoCA. 
By sharing just a name, e-mail address and mobile phone number, passengers can create their own Digi Yatra ID, enabling them to quickly pass through airport terminals. 
The Digi Yatra platform shall be an ID only platform. It will provide an authentication service (either 1:1 or 1:N), that airports may implement as per their own solution architecture. For an enrolled passenger, at the time of entry, a copy of recently captured face will be shared with local airport for temporary usage. This facial data cannot be stored by airports for longer than the duration of transit of passenger and facial Digi Yatra Biometric Boarding System DY-BBS 12 data will be purged out of the system one hour after take-off/ departure of the flight.
In increasing the ease with which passengers can travel through the terminal in turn allows for more passengers to pass through the terminal at a greater speed thus increasing the capacity of the airport. 
Minister of State of Civil Aviation Secretary Rajiv Nayan Choubey said: "A camera will capture the face for comparing with DigiYatraID Photo. On successful verification of the travel details and facial matching, the E-Gate will open. The system will also generate a token in the system combining the face of the passenger with PNR of the ticket, so that at subsequent checkpoints the ticket details will be available on face recognition."