Which? airports are rated the best and worst in the UK
Which? has released the findings of its survey into the best and worst airports across the country, but which ones make the list?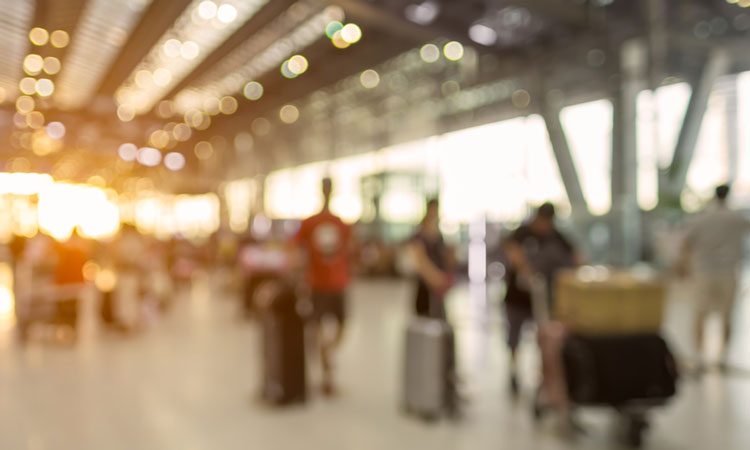 London Luton has been rated the worst airport in the UK, according to the Which? annual airport survey, which reveals passengers have a better experience when flying from smaller airports.
The disastrous customer service, queues at passport control and poor facilities placed Luton Airport as the worst overall airport in the Which? survey with a dismal customer satisfaction score (35 per cent).
Nick Barton, CEO of London Luton Airport, responded to the survey: "Which? polled 521 of its subscribers who had travelled through the airport between May 2017 and May 2018, 0.003 per cent of all passengers in that period. During this time we've undergone a period of significant change, investing £160 million redeveloping the airport to increase capacity and transform the passenger experience. In the first six months of 2018 alone, 1.2 million passengers responded to our customer service tracking, 70 per cent of whom told us they were happy with their experience. As we near the end of our the biggest transformation we're proud to have recently opened 30 new shops and restaurants.
"We've added close to 1,000 new seats throughout the terminal and doubled the size of our security search area. Evidence of our focus on improving the passenger experience is paying off, last week we were voted the best airport in London and objective data from the Civil Aviation Authority shows that London Luton Airport has a perceived security wait time of just over five minutes, with 82 per cent of passengers stating their satisfaction with security. Our advice is that people should come and experience London Luton Airport for themselves."
The survey was based on 11,265 passenger visits to UK airports, taking into account everything from queues at bag drop to the cleanliness of toilets.
Long queues at airport security on departure and queues for passport control on return were rated particularly poorly by passengers at some large airports.
London Stansted and Manchester T3 are among the largest airports in the UK, yet both gained just one star for the length of queues at airport security. They also finished joint second from bottom overall in the survey with a disappointing customer score (44 per cent). One passenger complained Manchester airport "is too small for the numbers it's trying to handle."
Leading the way as the best airport in the UK, for the second year, is Doncaster Sheffield airport with an outstanding customer score (87 per cent). Passengers praised the airport's short queues, facilities and speedy baggage reclaim process.
Robert Hough, Chairman of Doncaster Sheffield Airport, said: "We are proud to be judged the UK's and the North's best airport, this is great recognition of the exceptional customer service offered by every single member of the team.  We have always set out to deliver a top class passenger experience, it's what people should enjoy when at an airport whether for pleasure or business.
"This has been a strong year for us, we have announced long-haul flights with TUI to Sanford, Florida, the region's only long-haul service and new Wizz routes to Hungary. We have expanded to over 55 routes with many more in the pipeline. The overwhelming support to our draft master-plan showed how much customers, businesses, airlines and local partners value the contribution that we make to the region and are right behind our plans to grow, including our push for rail connectivity."
With ambitions to expand, Doncaster Sheffield could soon become the go-to airport for holidaymakers in the North if it can maintain its high standard.
London Southend followed closely behind with another impressive customer satisfaction score (84 per cent). The airport's efficient queues through bag drop, security and passport control earned high praises from passengers. With direct trains to Liverpool Street that take under an hour, Southend was the highest-rated London area airport, soaring past rivals Heathrow and Gatwick.
Despite Birmingham's recent expansion and roster of new routes, it still gained the best overall score of the larger airports (61 per cent) beating Manchester's T2 (51 per cent) to be crowned the best second city airport.
With a customer score of 63 per cent, Heathrow's new-ish T5 had an even better score than Birmingham. But passenger experiences at the UK's largest airport very much depended on which terminal they used. Heathrow T3 was the worst rated, with an overall customer score of 55 per cent. Passengers were not impressed by the queues at passport control or the limited range of shops and restaurants.
Rory Boland, Which? Travel Editor, said: "Travellers want to start their trips in the smoothest way, but long queues through airports and a lack of facilities can cast a rain cloud over any getaway. With new routes launching all the time, passengers have an increasing choice over not just who they fly with but where they fly from. If you can pick a smaller airport, choose Southend over Luton, and Doncaster Sheffield or Liverpool instead of Manchester to get your holiday off to a better start."