Car park demolition to mark beginning of redevelopment at Helsinki Airport
The project comes after years of steadily increasing traffic at Finland's busiest airport.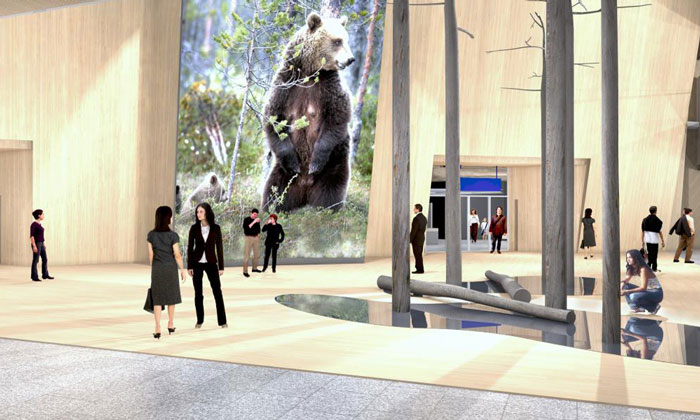 HUB: Helsinki handles around 80 per cent of Finland's passenger traffic
The operator of Helsinki Airport has announced the demolition of two of its car parks will begin later this year – the first sign the general public will see of its upcoming terminal redevelopment.
Once the car parks, P1 and P2, have fallen, construction on the Terminal 2 expansion will begin in spring, Finavia said. 
The expansion will include new arrival and departure halls, a new entrance and new public transport links. This, the operator added, will make the terminal more accessible to the passengers that pass through the currently crowded terminal. 
Tuomo Lindstedt, Finavia's Project Manager for Terminal 2's expansion and change process said: "We've been developing the plan for almost one year now. The overall plan has been locked and now we're in a more elaborate planning phase." 
Waste management, efficient delivery of goods, passenger arrival and baggage arrival have been at the centre of the deliberations for this redevelopment.
The longevity of the airport is a vital factor and the passenger numbers are not going to decrease anytime soon. Lindstedt said: "The number of passengers is growing rapidly, so it is important to make the space big enough at once." 
While the design of the airport is integral to the project, passenger experience is at the heart of the development, according to Finavia, with the addition of a travel centre allowing a 'more seamless travel experience'. 
Though most of the development is due to occur once the shell of the new building is complete, the construction process will have an impact upon travel the plans of the passengers. Lindstedt added: "Unfortunately, the expansion project is set to affect the movement of many passengers. We've been designing temporary solutions with great care and will inform them about these as early as possible. All these solutions are designed to last long, and they will not change a lot during the expansion work."
Construction on this project is due to start next Spring (2019)