Aberdeen opens new security search and retail facilities
The security zone is more than double the size of the previous area and can facilitate a greater number of passengers at one time.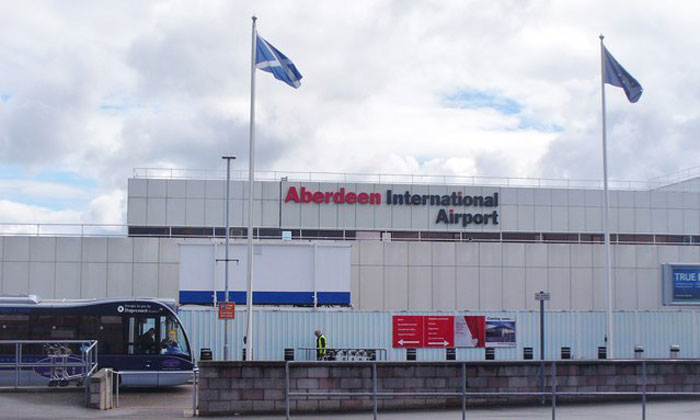 RENOVATION: Aberdeen International Airport
Aberdeen International Airport has opened an upgraded security search area and retail facilities in the latest phase of the multi-million pound terminal transformation project.
This phase includes an expanded retail offer, including a larger World Duty Free store as well as Rolling Luggage, WH Smith and a separate WH Smith bookstore.
The updated security search area is equipped with the latest screening technology, allowing passengers to move through the airport quicker, improving the customer experience.
In the last twelve months, the airport has undergone improvements and has opened new international and domestic reclaim arrival areas, as well as its award-winning Northern Lights Executive lounge.
The security search area has been relocated to pave the way for the third and final phase of the project which will see the departure lounge expanded and further new retail and catering outlets introduced.
Carol Benzie, Managing Director of Aberdeen International Airport, said: "We are absolutely thrilled to open our new security area and the first set of new retail units that will form part of our expanded departure lounge. 
"We are confident that the upgraded facilities will have a really positive impact on the passenger experience.
"Preparatory work has already started on the third and final phase of the terminal transformation.
"This last stage is the most complex, as it is in the heart of the terminal, with passengers transiting around the construction. We ask our regular passengers to bear with us as we move into this final exciting part of the transformation."
Phase Three will open in three stages over the course of the next 15 months, with the entire transformation anticipated to be complete by the end of August 2019.
Derek Mackay, Cabinet Secretary for Finance and the Constitution, who visited the airport today and was given a tour of the new facilities by Carol Benzie commented: "My congratulations to Aberdeen International Airport for having the vision and drive to invest in these facilities for the benefit of all passengers. The investment is clear evidence that the Airport, Aberdeen and the North East have renewed confidence moving forwards.
"The changes will streamline the security process so people can move through the airport quicker and the new retail facilities will improve the experience further.
"Investing in this way will encourage more people to use the airport, providing an even stronger basis for attracting new routes in the future."
A new Northern Lights themed 'decompression' zone has been created between security search and World Duty Free to provide passengers with a calm environment to repack their belongings before proceeding into the departure lounge.