Aberdeen Airport celebrates increase in passenger numbers
Aberdeen International Airport has had a positive start to 2018 with the release of January's passenger figures.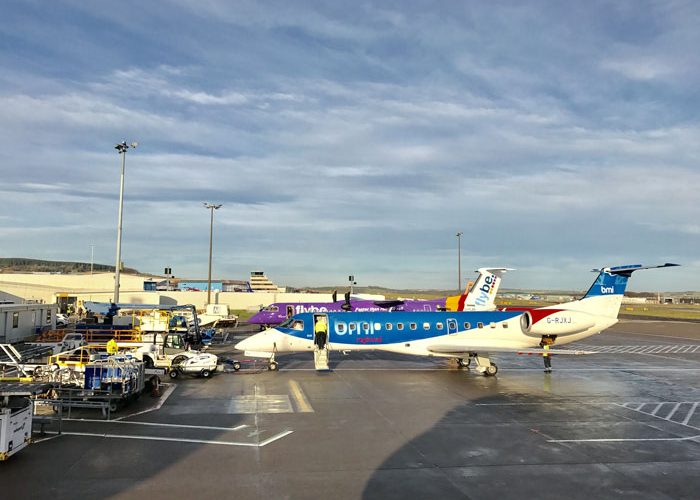 220,427 passengers travelled from the major transport hub in the first month of 2018 with an additional 13,342 passengers travelling through versus the same month in 2017: an increase of 6.4% per cent year-on-year.
Fixed wing traffic saw an overall increase of 9.4 per cent which was comprised of an 8.8 per cent increase in domestic traffic and a 10.8 per cent increase in international traffic. Continued popularity for a number of international winter services, including year-round sunshine destinations Alicante and Malaga, as well as domestic routes to hub and regional airports accounted for these increases. Helicopter traffic decreased by 11.1 per cent versus the same month in 2017. 
Passenger numbers at the north east transport hub have been steadily increasing since April 2017, with these most recent figures further demonstrating the growing positivity in the north east region.
Carol Benzie, managing director of Aberdeen International Airport, said: "We are delighted to see January's passenger numbers which reflect a promising start to the New Year for us at AIAL. 
"Our international fixed wing traffic saw a double digit increase during January which is highly encouraging and suggestive of the increasing popularity of our winter leisure offering. Our domestic fixed wing traffic also saw a significant increase versus January of 2017 which is, in part, due to the propensity of offshore workers to use fixed wing routes instead of direct Helicopter options.
"Starting 2018 with these encouraging figures we are now looking forward to the launch of two new leisure routes in the coming months, Malta and Reus, which, we hope, will be as well received and popular as our existing route offerings."