Gatwick first airport awarded 'zero waste to landfill' accreditation
Gatwick has also been recertified as a Carbon Neutral airport through measures including using 100 per cent renewable electricity and Gold Standard carbon credits.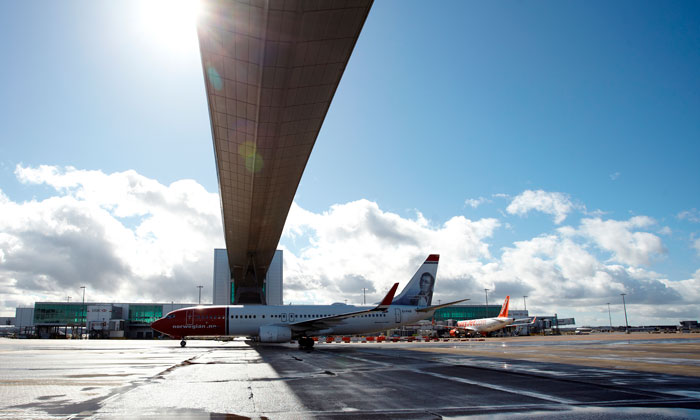 ABOVE AND BEYOND: Gatwick has continuously made an effort to reduce its carbon footprint
Gatwick has become the first airport to achieve a Zero Waste to Landfill accreditation from the Carbon Trust. The airport made the announcement as it published its annual Decade of Change report, which monitors its progress against ten sustainability targets.
The new Carbon Trust standard was established to provide a framework for verifying zero waste to landfill claims and recognises Gatwick for actively diverting its non-hazardous waste streams from landfill. Gatwick does this through a combination of:
Reducing waste and finding ways to reuse materials
Increasing recycling including sending all empty coffee cups and plastic bottles for specialist recycling
Turning waste into energy by building the world's first on-airport plant able to convert aircraft cabin waste on site into energy
The airport also retained the accreditations it secured in 2016 for achieving ongoing reductions in carbon emissions, water use and improving waste management.
The airport's progress report against ten ambitious environmental and community-focused targets set over the ten years (2010 to 2020) was also published today. Results in the Decade of Change for 2017 – compared to the previous year – include:
10 per cent reduction in GAL's annual carbon emissions from fuel and energy
5 per cent drop in annual energy consumption per passenger
Continued operation well below annual mean air quality limits for both NO2 and PM10
56 per cent of Gatwick employees from local area and £132.8 million spent with local suppliers
40 community events sponsored and 173 local causes funded
Innovations helping Gatwick to grow sustainably, include installing 100 per cent LED lights on the runway to improve energy efficiency, saving one million litres of water last year in the airport's valet parking car wash, and introducing financial incentives for airlines that use quieter aircraft.
Stewart Wingate, Chief Executive, Gatwick Airport, said: "As an airport we recognise the importance of a sustainable operation which is why exceeding our ambitious environmental and community-focused targets has been a priority for us ever since new ownership in 2009.
"I would like to thank every member of staff and our wider Gatwick Family who have all helped us to achieve both our targets and also secure four Carbon Trust standards and carbon neutral status.
"We will continue to strive to improve our sustainability performance even further and will be announcing some more exciting initiatives in coming months."
Hugh Jones, Managing Director, Carbon Trust Business Services, said: "Over the past two years Gatwick has made impressive progress on environmental performance to retain triple certification to the Carbon Trust Standard for continuing to reduce carbon emissions, water use and waste output.
"We are also delighted to be able to recognise its achievement of zero waste to landfill status for the first time. Gatwick is setting an excellent example, showing how a business can improve its operational efficiency and its environmental results at the same time, as well as encouraging higher levels of action elsewhere by positively influencing other companies that operate at the airport site."
Olivier Jankovec, Director General, Airports Council International (ACI) Europe, the organisation that awards the carbon neutral accreditation, said: "I warmly congratulate Gatwick on its ongoing sustainability drive. It was the first London airport to become Airport Carbon Accredited as carbon neutral and Stewart and his team have remained motivated to make further efficiencies, clearly embracing climate action as part of the company culture.
"Their three year renewal at the highest level of the Airport Carbon Accreditation, combined with their 360° strategy to lower their broader environmental impact is something that other airports and companies beyond air transport can learn from."