Ground broken on $9.1 billion series of expansion projects at Vancouver Airport
Vancouver International Airport (YVR) is investing $9.1 billion under its 20-year blueprint.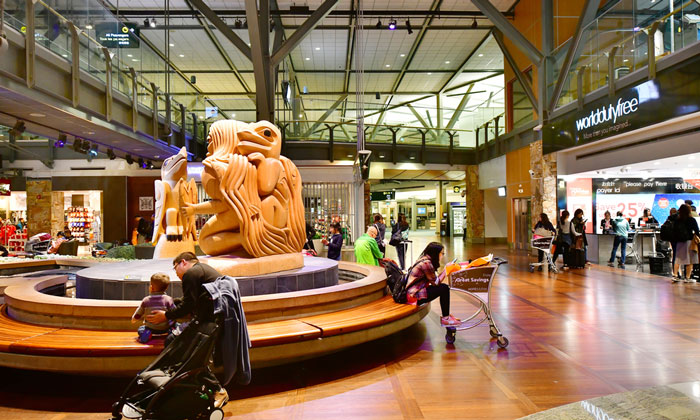 WEST COAST HUB: Vancouver is Canada's third biggest city but home to its second busiest airport
Vancouver International Airport (YVR) broke ground on a number of capital construction projects last week.
The developments are part of YVR's multi-year expansion plans that will see the airport complete 75 major projects, totalling $9.1 billion over the next 20 years.
Vancouver Airport Authority President and CEO Craig Richmond was joined by British Columbia Premier John Horgan; Ken Hardie, Member of Parliament for Fleetwood-Port Kells; and Fiona Famulak, President of the Vancouver Regional Construction Association to celebrate the groundbreaking of YVR's construction projects.
They include building one of the largest GeoExchange systems in Canada, significant terminal expansions, new parking options and improved vehicle rental facilities.
The expansion projects will have significant economic and employment benefits in the region. By the end of 2018, construction activities at YVR will create nearly 2,500 full-time construction jobs on Sea Island and hundreds more off-site. Much of the work will be done in the province, offering a significant number of jobs for British Columbians.
Craig Richmond, President & CEO, Vancouver Airport Authority, said: "We are experiencing record growth at YVR as we deliver on our mission to connect British Columbia proudly to the world and these ambitious expansion projects will further position YVR as a world-class connecting hub.
"As we build the airport of the future, our focus is to move people and goods efficiently, while continuing to delight people with a wide range of offerings, amenities and outstanding customer service."
John Horgan, Premier of British Columbia, added: "YVR connects people and businesses in B.C. with the world. From tech to tourism, wood products and natural resources, the expansion of this important hub will help B.C. strengthen ties with global partners, attract investment, and generate good jobs for people in B.C."
YVR is one of the fastest-growing airports in North America. It welcomed a record 24.2 million passengers in 2017 and is forecasting 32 million passengers by 2022. About 327,000 tonnes of cargo are expected to move through the airport by 2020.
To learn more about YVR's key projects that will enhance the airport experience, please visit yvr.ca/construction.