Vancouver International Airport breaks 20 million passenger barrier
Posted: 23 December 2015 | Katie Sadler, Digital Content Producer, International Airport Review | No comments yet
Vancouver International Airport has recorded its 20 millionth annual passenger setting a new record for one of Canada's fastest growing airports. Vancouver International Airport (YVR) has celebrated surpassing 20 million passengers during 2015 and has set a new goal to hit 25 million passengers by 2020. Commenting on the achievement, Craig Richmond, President and CEO […]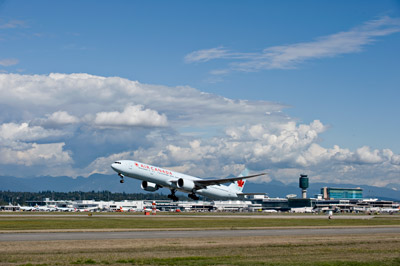 Vancouver International Airport has recorded its 20 millionth annual passenger setting a new record for one of Canada's fastest growing airports.
Vancouver International Airport (YVR) has celebrated surpassing 20 million passengers during 2015 and has set a new goal to hit 25 million passengers by 2020.
Commenting on the achievement, Craig Richmond, President and CEO of Vancouver Airport Authority, said: "Our goal remains clear: to connect British Columbians proudly to the world while establishing YVR as a world-class sustainable gateway between Asia and the Americas. We are committed to creating new jobs, increasing access to global destinations and opening new markets for British Columbian goods through innovative strategies that continue to drive growth."
The airport has developed strategies to encourage growth. One such strategy is ConnectYVR, a new rates and charges program for airlines that comes into effect 01 January 2016. Made possible by YVR's commitment to develop innovative sources of non-aviation related revenue, ConnectYVR offers a rate structure for landing and terminal fees that incentivises airlines for growth and efficiency.
Vancouver International Airport sets goal to attract 25 million annual passengers by 2020
Craig Richmond continued: "By incentivising airlines to grow and improving our terminal facilities and processes to move passengers and planes quickly, we can continue to attract new airlines to YVR and position ourselves as a major international hub in the increasingly competitive aviation industry."
In 2015, YVR welcomed two new airlines: Air France launched a seasonal service to Paris in March three times a week while in December Aeromexico began daily services to Mexico City. Every new daily international flight to YVR creates between 150 and 200 jobs at the airport.
Future plans to increase passenger volumes include additional routes, increased frequencies, larger planes and new airlines. Reaching the goal of 25 million passengers by 2020 would add 5,000-7,000 more direct jobs at Vancouver International Airport and generate $2.7 billion in gross domestic product collecting more than $800 million in tax revenues to local, provincial and federal governments.