Vision-Box to open new office in New Delhi
In a bid to strategically expand the company's worldwide presence, Vision-Box has announced that it is opening a new office in New Delhi, India.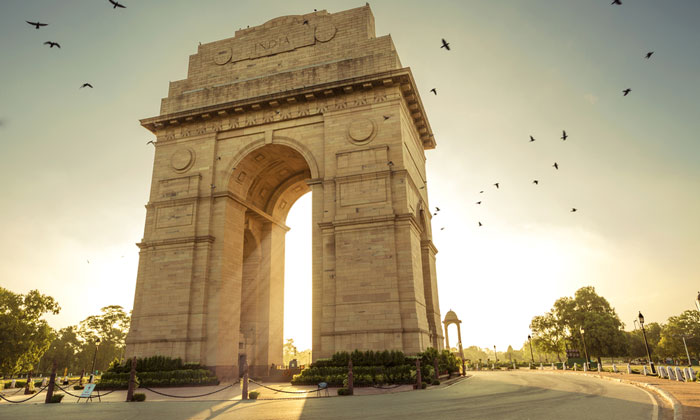 STRATEGIC EXPANSION: The Indian aviation market is surging
The new regional office will support local challenges and accelerate the introduction of digital identity solutions and seamless travel technology in the Smart Travel and Border Control, Smart Government, and Smart City sectors.
Located in the prestigious Jor Bagh neighbourhood, the New Delhi office will draw on the resources and professional experience from the Vision-Box global network to respond to the growing demand for biometric digital identity services within the travel industry, as well as by government and private companies.
The office will work closely with partners from various sectors to realise their vision of business model transformation and capacity building in a bid for greater efficiency and security. Pedro Pinto, Senior Manager of Regional Strategy and Operations for Vision-Box India, will lead a team of world-class engineers, software developers and technical support experts to deliver state-of-the-art projects in the country.
India accounts for over 17 per cent of the world's population. Airline passenger volume is estimated to grow at a robust 12 per cent yearly for the foreseeable future, putting the country at third world rank by 2025. This places investment in India's citizen services and travel infrastructure at an important and crucial juncture. Private sector expertise in the delivery of seamless citizen identification technology is expected to bridge the gap between the populous demographics and exponential traveller growth, with the need for reliable, secure and efficient identity management infrastructure.
Eurico Brilhante Dias, Secretary of State for Internationalisation Affairs of Portugal, will inaugurate the office while on an official visit to India. The ceremony will be conducted on 27 June 2018 and will be followed by a reception hosted by Vision-Box and the Embassy of Portugal in New Delhi.
Miguel Leitmann, Vision-Box Global CEO, is confident that establishing a permanent regional office in India will enhance the company's ability to deliver ground-breaking solutions in an innovative and forward-looking market. He said: "The opening of our India office is an exceptionally important step in Vision-Box's continued commitment to creating close business relationships at the local level.
"We want to establish a presence that stands for working together in an innovative and pioneering approach. We have paid very close attention to the country's modernisation efforts in the citizen services domain. We want to assist in getting to the next level. This office investment will establish an essential link to robustly respond to the challenges the nation faces in securing and improving the lives of its citizens through better travel and identification frameworks, beginning in the digital identity and seamless airports. I am personally committed to ensuring proactive, cooperative, and harmonious business relationships that enhance the safety and security of all citizens in India and beyond."
Vineet J. Mehra, Vision-Box India's Executive Partner and Regional Advisor to the Board, says that Vision-Box technology will enhance India's ever-developing digitalisation journey: "Vision-Box presence and investment plans for the country are in line with the vision of the Hon`ble Prime Minister of India, where this office will build on the initiatives of Make in India, Digital India, Skill India and align with the Digi Yatra policies."