India need to double the number of its airports in 15 years
The Indian Minister of State for Aviation told newspaper that there will need to be 100 new airports built before 2032 if it is to meet growing demand.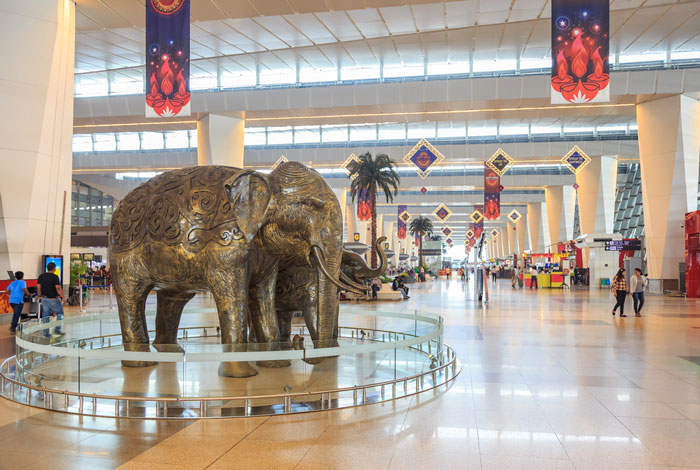 EXPANDING: India's biggest airport Indira Gandhi International Airport
As the nation has 100 airports, Jayant Sinha's statement, reported in the Economic Times, amounts to doubling current infrastructure.
They will be built through an investment of INR 4 trillion (USD 60 billion).
Seventy will be erected in areas that currently have no airport facility whist the remainder will become second airports or expansions of existing airfields, according to the newspaper.
Mr Sinha said: "Airport planning in the past was such that an airport is saturated by the time its development work is completed. We need to get out of that incremental trap and think for the future and take a long-term view. We will need to add about 100 new airports, as aviation in India grows."
The newspaper estimates that each airport would need between 400 and 5,000 acres of land, meaning that the infrastructure project may mean the Indian government acquiring land.
Mr Sinha said: "Land acquisition is a state subject and we could try innovative models to expedite the process. Methods like land pooling or finding a way to make landowners shareholders in the airport project."
IATA has predicted that by 2025, India will have jumped over the UK to become the third largest market for aviation in the world, with only China and the USA outdoing them. It estimates that by 2036, India will have around 478 million airline passengers every year, more than three times its current haul of 141 million flyers. 
Related organisations
Related regions