Los Angeles International unveils fleet of electric buses
Switching twenty diesel-operated buses to battery-electric buses is projected to reduce carbon dioxide emissions from 616,365 pounds per year (or 308 tons) of green house gases per year to zero.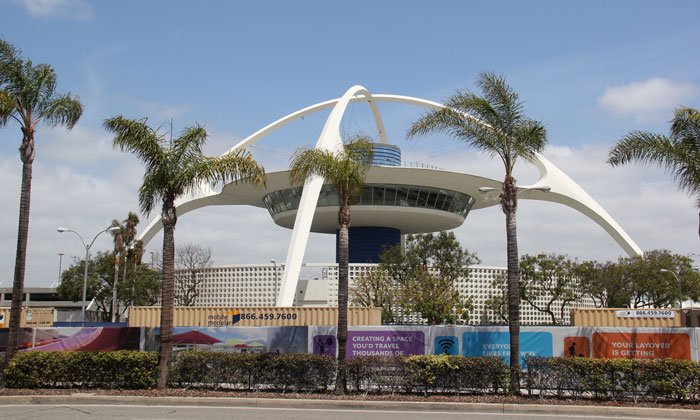 GOING GREENER: Los Angeles International Airport (LAX)
The Los Angeles Board of Airport Commissioners (BOAC) approved the purchase of twenty 60-foot articulating, battery-powered electric buses to be used for airfield guest transportation.
The new buses will replace older, diesel-operated buses, and provide transportation for guests travelling between terminals and gates on the Los Angeles International Airport's (LAX) airfields.
The new buses will also provide guests with quieter rides that produce no polluting emissions, and Los Angeles World Airports (LAWA) anticipates reduced maintenance costs.
Electric buses will also help the city achieve goals set forth in Los Angeles Mayor Eric Garcetti's "Sustainable City pLAn," by helping to reduce greenhouse gas (GHG) emissions to 45 per cent below 1990 baseline levels by 2025.
"With the introduction of these new electric buses, LAX will have the largest fleet of electric airfield buses at an airport in the world, transporting us to a cleaner and quieter bussing future," said Michael Christensen, Deputy Executive Director for Facilities Maintenance and Utilities Group, LAWA. "These buses are smart for the environment and for our bottom line, and we're excited to start rolling them out in the coming year."
LAWA's current airfield bus fleet consists of 26 buses: 14 diesel-fuelled buses that are over 20 years old, and 12 CNG-fuelled, 60-foot articulating buses that are over ten years old. Yesterday's BOAC approval allows LAWA to replace all 14 diesel-fuelled buses with electric buses, and add six electric buses to its airfield bus fleet for a total of 32 buses. The additional capacity will also prepare LAX for a projected 10 per cent increase in requests for airfield buses for this calendar year ahead of peak summertime demand.
"These electric buses represent an important step up in terms of sustainability and carbon footprint reduction," said Samantha Bricker, Deputy Executive Director of the Environmental Programs Group, LAWA. "By replacing 14 diesel-powered engines and expanding our battery-electric bus capacity, we're looking at making a substantial reduction in tailpipe emissions, which means cleaner air for our guests and surrounding neighbours."
Switching twenty diesel-operated buses to battery-electric buses is projected to reduce carbon dioxide emissions from 616,365 pounds per year (or 308 tonnes) of GHG per year to zero. That's the equivalent of saving over 34,000 gallons of gasoline from being consumed, or removing 66 conventional passenger vehicles from the road for an entire year. 
In calendar year 2017, LAX Bus Operations transported in excess of 2.4 million passengers in over 53,000 bus trips. The approved bid was submitted by BYD Coach and Bus LLC. Bids were submitted by BYD and New Flyer of America, who were recognized as the only two companies who could provide buses built to the bid's specifications. New Flyer of America's bid was deemed non-responsive for not adhering to the technical specifications provided in bid documents. The total price for the new buses is not to exceed $23,705,200.