Gatwick marks five years of consecutive month-on-month growth
Three million passengers travelled through Gatwick in February, with long haul routes driving a 37.2 per cent cargo increase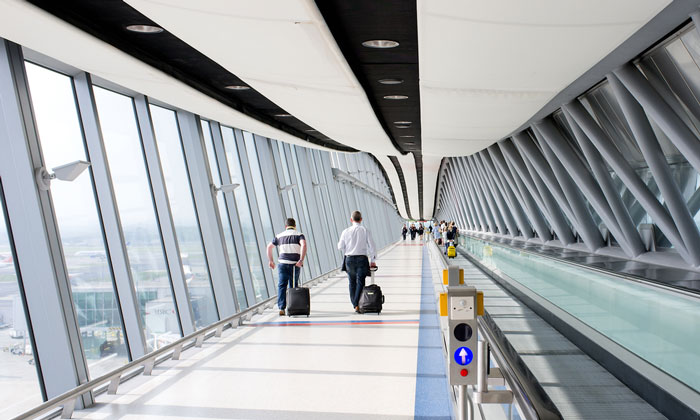 HALF A DECADE OF GROWTH: Gatwick Airport is owned by a group of international investment funds, of which Global Infrastructure Partners is the largest shareholder
London Gatwick, the UK's second busiest airport, has seen its 60th consecutive month of growth, marking five years of month-on-month increases.
Three million passengers travelled through Gatwick in February, a 0.7 per cent rise on 2017 and 43 per cent more than the same month in 2013.
The airport is set to further increase the global connectivity it provides for passengers with Qatar Airways announcing a new route to Qatar, starting May 2018.
Gatwick's busiest-ever February was fuelled by further significant growth in the airport's long-haul routes, which were up 16.7 per cent across the month. This helped to drive a 37.2 per cent rise in the volume of cargo handled by Gatwick.
The airport's Asia routes performed particularly well in February, as thousands of passengers travelled to and from the Far East to celebrate Chinese New Year. Hong Kong saw a considerable percentage increase in passengers 74.4 per cent, while Tianjin's growth also continued, 12.9 per cent year-on-year.
February was a busy month on Gatwick's thriving transatlantic routes too – with Fort Lauderdale up 80.0 per cent, Oakland, San Francisco up 67.6 cent and New York with 43.4 per cent seeing the highest growth rates.
Due to demand, Norwegian announced that they will be providing passengers even more choice with additional frequencies, on transatlantic routes, adding 150,000 extra seats from Gatwick this summer. The airline also starts new routes to Austin and Chicago this March – adding to their new already popular Buenos Aires service which launched in February.
Gatwick has also been crowned London Airport of the Year, this month, at the London Transport Awards with the airport's £2.7 billion investment programme and North Terminal transformation programme singled out for praise alongside the high standards of customer service delivered throughout the process.
Gatwick Airport Chief Executive Officer Stewart Wingate said: "Our February traffic figures mark five consecutive years of growth and during this time Gatwick has been transformed by our ongoing £2.7 billion investment programme.  Our passengers now have a wealth of choice through an extensive route network – including over 60 long haul routes – a variety of airlines plus world-class airport facilities.
"I am delighted to welcome Qatar Airways – one of the world's premier airlines – to Gatwick for this exciting new double-daily service to Doha. Our existing airlines are also providing even more choice for passengers with Norwegian starting routes to Austin and Chicago this month while also adding 150,000 extra seats on their transatlantic services from Gatwick this summer.
"February's passenger figures are the latest demonstration of Gatwick's importance as a vital piece of UK infrastructure providing global connectivity at a time when the country needs it most. We have exciting plans for growth maximising the use of our existing facilities whilst we also offer the country the prospect of a financeable and deliverable new runway scheme."