Gatwick arrivals contributed £4.7 billion to UK economy
Foreign visitors arriving at Gatwick spent over 40 million nights in the UK in 2017 and contributed £4.7 billion to GDP and supported 93,000 jobs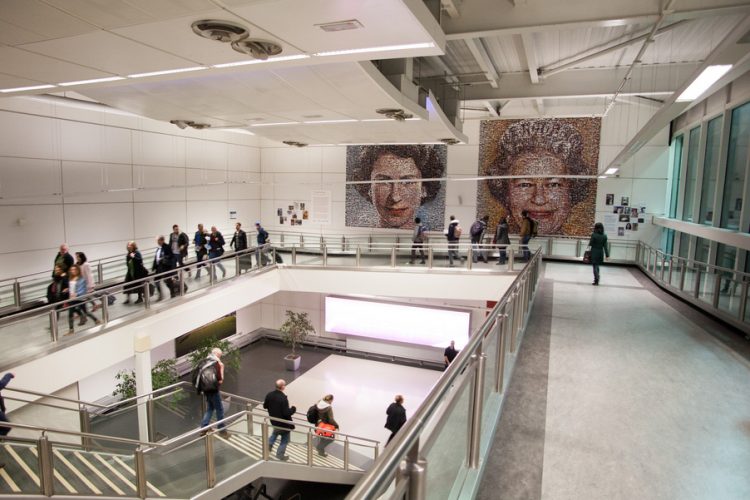 MONEY SPINNER: Gatwick is the UK's second largest airport
Five and a half million foreign visitors arrived in the UK via Gatwick in 2017 – spending 40.3 million nights in the country, contributing £4.7 billion to GDP and supporting 93,000 jobs – according to a new Oxford Economics report on the airport's impact on the 'Visitor Economy' published this week.
In addition, £1.2 billion was added to the UK Exchequer through taxes on transactions, wages and profits generated by businesses serving these overseas visitors.
The report, commissioned by the Gatwick Growth Board, also shows that the UK economy receives a £200 million GDP, 4000 job boost every time 100,000 more passengers from Asia arrive at Gatwick – highlighting the importance of the airport's recent new routes to Hong Kong, Chongqing, Tianjin and Taipei, with other new routes to Asia expected soon.
Passengers visiting from Asia are shown to spend an average £1185 per visit – compared to the £705 overall average – with those arriving from USA (£1021), Australia (£1047) and the 'Rest of Americas' (£1117) also spending considerably more.
Steve Norris, Gatwick Growth Board Co-Chair said: "As a vital piece of UK infrastructure, Gatwick provides a significant contribution to local, regional and national economies and this report shows that this still has room to grow – both in terms of the number of inbound passengers and the value of each visit. 
"As Gatwick continues to grow, it is our job as the Growth Board to ensure the benefits it brings to the economy are felt, not just nationally, but also by the airport's regional and local neighbours and these roundtables have provided plenty of positive ideas as to how."
The report formed the basis of three roundtables – hosted by the Gatwick Growth Board – where national, regional and local stakeholders discussed how Gatwick can grow its contribution to both national, regional and local economies.
The report's special analysis shows that just over half (56 per cent) of foreign visitors' overnight stays were in London, a quarter (24 per cent) were across the South East region, with the rest spread around the rest of the UK – boosting spending through airfares, taxis, rail tickets, hotel stays, restaurant meals, retail purchase and visits to leisure and cultural attractions.
Overseas visitors however are only part of Gatwick's visitor economy as 1.6 million visitors arrived from other parts of UK last year – spending 5.2 million nights – and contributed £588 million to GDP and 12,700 jobs.  These visitors were principally from Scotland and Northern Ireland.
Baroness Tessa Jowell, Gatwick Growth Board Co-Chair said: "This report shows just how valuable long-haul visitors arriving through Gatwick are to the UK.
"The airport already offers over 60 long haul routes but securing more to North and South America, and to Asia, will bring even more high value visitors into the UK economy; growing connections to these markets should be an integral part of Gatwick's future strategy."