Asian airports dominate the field in ACI's best service awards
Indian airports were the star of ACI's latest Airport Service Quality awards with Mumbai and Delhi emerging as joint winners in the large airport category.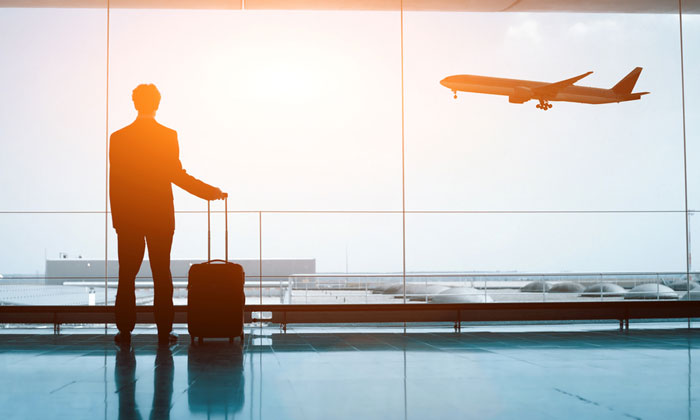 PASSENGER EXPERIENCE: India came out on top, followed by China and Indonesia
Mumbai and Delhi have come out on top of their size category in an awards for passenger satisfaction that was dominated by Asian airports.
Only one airport in the top three of each size category was outside of Asia – Ecuador's Guayaquil Airport coming second in the 2-5 million passengers a year category.
ACI published its Airport Service Quality Awards 2017 yesterday (March 6), a scheme based on a worldwide programme that surveys passengers at the airport on their day of travel. The programme measures passengers' views of 34 key performance indicators. Seventy four per cent of the world's top 100 busiest airports are part of the ASQ network which delivers 600,000 individual surveys per year in 42 languages in 84 countries. The programme served 343 airports in 2017.
"Objective measurement and benchmarking are critical in driving performance in any business especially in such a competitive and dynamic one as an airport," said Angela Gittens, Director General, ACI World. "These winning airports have dedicated themselves to delivering a stellar customer experience. ACI World proudly recognises the accomplishments of all airports in the global ASQ network. I look forward to celebrating with them in September."
The winners by size
2–5 million passengers per year
First place: Lucknow (LKO)
Second place: Guayaquil (GYE)
Third place: Bandung (BDO)
5–15 million passengers per year
First place: Hyderabad (HYD)
Second place (tie): Balikpapan (BPN); Hohhot (HET) 
Third place: Cochin (COK); Kolkata (CCU); Pune (PNQ)
15–25 million passengers per year
First place (tie): Denpasar (DPS); Haikou (HAK); Sanya (SYX)
Second place: Bangalore (BLR)
Third place (tie): Chennai (MAA); Surabaya (SUB)
25–40 million passengers per year
First place: Chongqing (CKG)
Second place: Seoul Gimpo (GMP)
Third place: Tokyo Narita (NRT)
Over 40 million passengers per year
First place (tie): Delhi (DEL); Mumbai (BOM)
Second place (tie): Beijing (PEK); Shanghai Pudong (PVG)
Third place: Taipei Taoyuan (TPE)
Dr. GVK Reddy, Founder and Chairman, GVK, the owners of Chhatrapati Shivaji International Airport (Mumbai), said, "We are delighted to be conferred with this award. In 2007, when we had taken over the complete operations of the airport, the ASQ score was 3.53 and in ten years we have got it to hover around 4.99 out of a maximum five.
"It is a testimony to the quality service provided during 2017 to over forty six million travellers by the thirty thousand odd airport community members comprising the CISF, Customs, Immigration teams, airline staff, F&B and retail teams, the housekeeping and maintenance units, and our employees who work at the airport with a mission to constantly raise the bar and create new benchmarks day after day.
"Going forward, we will continue to strive harder and innovate through technology enabled services to delight our travellers"
The ASQ Awards Ceremony will be held during the inaugural ACI Customer Excellence Global Summit, to be held in Halifax, Nova Scotia, Canada from 10–13 September 2018, hosted by Halifax International Airport Authority.