Delhi Police updates QR code app to keep airport taxi users safe
Launched initially as an application to prevent crimes against women travelling alone, Delhi Police's Himmat application has been upgraded to give users the chance to verify their taxi.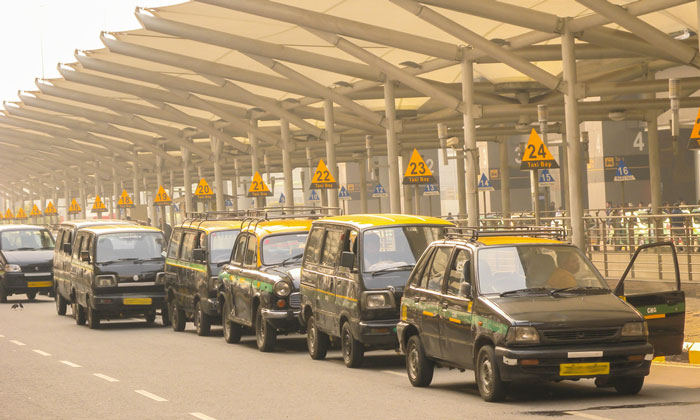 SAFER: Taxis outside Indira Gandhi International Airport
Police in India have revamped an amp intended to keep people taking taxis from Indira Gandhi International Airport as well as five local metro stations safe. 
The new version, Himmat Plus, has added a QR code scanner which corresponds to codes installed in taxis and rickshaws. This is used to verify details.
The update was inaugurated by Lieutenant Governor of Delhi Anil Baijal on Wednesday February 7. According to Indian media, Mr Baijal said the app would act as a deterrent to crime against women: "Women are vulnerable while travelling. This app will empower them and boost their confidence."
It was first launched in 2015 when it could be used by smartphone users to call the police simply by shaking it or pressing the power button twice. Once this alert had been issued, the phone sends the location and audio-video information to the police control room.
However, take up was limited and in June last year, more than two years on from the launch, researchers at the Indian Institute of Information Technology in Delhi, published the results of an investigation into the apps shortcomings. These included language settings to accidental triggering, not least because some smartphones have a feature that opens the camera function upon shaking. Many have been addressed in the latest update.