Expect artificial intelligence to revolutionise baggage management, says SITA
The next decade will see smart tech and artificial intelligence slash the number of bags lost by airports throughout the world according to SITA.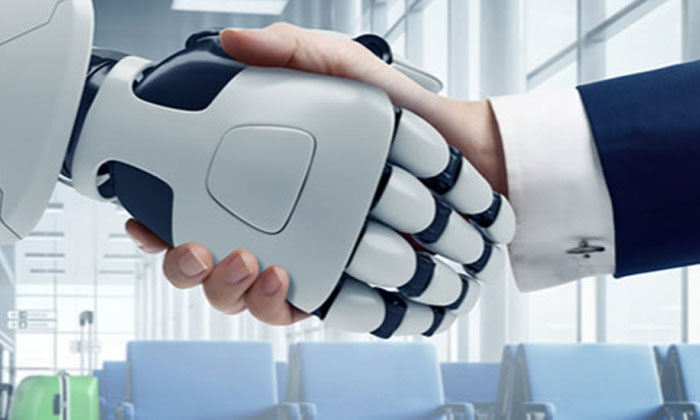 HAND IN HAND: Artificial intelligence is already making waves in aviation
An IT and telecoms company have said that the use of smart technologies, such as artificial intelligence, are expected to 'revolutionise' the baggage handling over the next decade.
In its report Intelligent Tracking: A Baggage Management Revolution, SITA said that AI and smart tech promises to make mishandled bags an increasingly rare event for passengers worldwide.
The paper notes that more than 4.5 billion bags are handled by industry baggage systems each year but airlines and airports will have to cope with twice that number with passenger numbers set to double over the next 20 years. The air transport industry has already halved its annual mishandling cost over the past decade from US$4.22bn to US$2.1bn.
Ilya Gutlin, President of SITA Air Travel Solutions, said: "We at SITA believe that harnessing data and AI in a meaningful way will revolutionise how we manage the air transport industry in the next decade.
"SITA has a unique role to play in realising the potential of data and baggage management is one area that will benefit. It is an area we are strongly focused on, collaborating across the industry to innovate." 
The IT company said that the aviaton industry's immediate focus is on implementing the International Air Transport Association's Resolution 753. The resolution requires member airlines keep track of each bag and share that tracking information with all involved in delivering those bags back to passengers at their destination. 
Mr Gutlin said: "The bag tracking data that will be generated and collected under Resolution 753 will provide the air transport industry with a rich stream of data. This can be enhanced with AI tools to create greater efficiencies in baggage operations and, ultimately, to improve our experience as passengers."  
According to SITA, using AI, intelligent machines will enable bags to be autonomously managed from the moment a passenger checks in their bag to when it arrives at the destination – all without human intervention. For example, in this vision of the future, autonomous loaders could be used to transport bags between the terminal and aircraft. The data will also allow airlines and airports to provide passengers more relevant information on their baggage as it makes its journey from departure to destination.
Mr Gutlin added: "The digital transformation around baggage is already happening and the Intelligent Tracking: A Baggage Management Revolution paper discusses how harnessing AI will revolutionise our industry in the next decade. It will take time but AI will unleash the potential to make baggage operations more service orientated.
"This means baggage delivery becomes more secure and enables airports and airlines to deliver tailored baggage services to their passengers."
Related organisations
Related people