Indy Airport expands reach to travellers with disabilities with rehearsal events
Indianapolis International is hosting events that give people with intellectual and developmental disabilities and their families the chance to test out air travel, learn what to expect and build their confidence.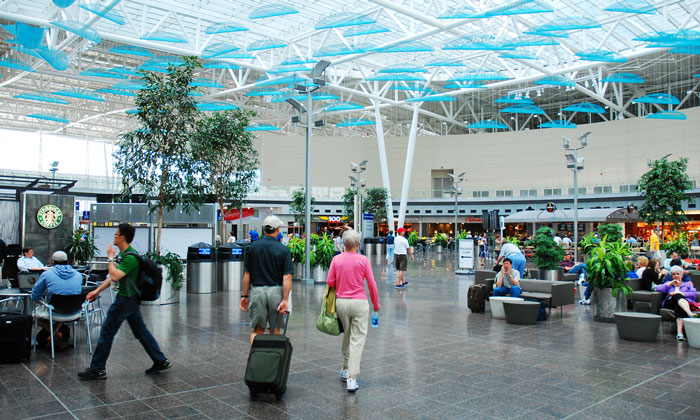 DRY RUN: Indianapolis International is hosting rehearsal events
The Indianapolis International Airport (IND) will add a third "flight rehearsal" event to its calendar in 2018 for travellers facing intellectual, developmental or other disabilities.
Wings for All, a new programme this year, will launch in March as part of National Disability Awareness Month and Soaring for Autism's first of two events will take place in April for National Autism Awareness Month.
The Wings for All event, created in partnership with Sycamore Services, American Airlines and the Transportation Security Administration (TSA), will kick off on March 10 at 5 pm at the airport.
Families, caregivers and people with intellectual or developmental challenges will have an opportunity to experience firsthand what it's like to travel through an airport and interact with airline personnel.
Wings for All participants will receive boarding passes, go through the TSA security screening, and boarding process for an American Airlines aircraft. The airline also will have trained flight crew greeting and supporting the families as part of their It's Cool to Fly American programme.
The event is open to all people with intellectual or developmental disabilities on a first-come, first-serve basis and registration is required.
"Sycamore Services is proud to partner to offer this unique experience, which has allowed many families to have the opportunity to expand their travel options," said Bill Kelsay, Chief Operating Officer with Sycamore Services Inc.
The airport also will play host to the third, semiannual Soaring for Autism event on April 14, in partnership with the Autism Society of Indiana, Delta Air Lines and TSA. This event gives individuals of all ages with autism and their families or caregivers the opportunity to rehearse departing from the Indy airport via Delta Air Lines.
Indianapolis International hosted the first Soaring for Autism event in Indianapolis on 2016, and in 2017 the program was extended to include two events – one in April and another in November.
Over the past three years, nearly 100 people have participated in the Soaring for Autism events. It's anticipated more than 100 people will attend the inaugural Wings for All event in March.
"For any travel to be successful, you have to prepare," said Mario Rodriguez, Executive Director with the Indianapolis Airport Authority. "Programmes like Wings for All and Soaring for Autism do just that – they give families and individuals the chance to prepare in a supportive and instructive environment, and gain confidence to reach out and explore life through air travel.
"That fits perfectly with our goals to connect people to places, opportunities and experiences. We're proud to host these community-enrichment events."