American state puts up $18 million grant for projects at major international airport
The Indianapolis Airport Authority announced it has received $18 million in federal and state funds to assist with critical infrastructure, safety and sustainability projects at both the Indianapolis International Airport (IND) and IAA's reliever airports.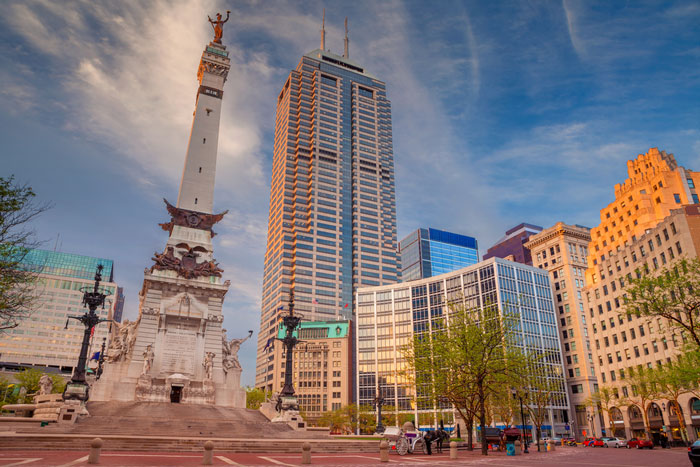 INDIE CINDY: Indianapolis International Airport serves around 8.5 million passengers a year.
The grant total is the highest awarded to the Indy airport, to date.
The Federal Aviation Administration's Airport Improvement Program and the Indiana Department of Transportation contributed to the grants. The AIP provides airports across the country with funds to maintain aviation infrastructure, environmental investments, and to increase safety and security measures.
Nearly $15 million of the grant awards will go towards the rehabilitation of runways and taxiways, as well as updating taxiway lights to LEDs at the Indianapolis International Airport and the Hendricks County-Gordan Graham Field. These improvements ensure the ever-increasing flight operations can continue to occur in an efficient and safe environment.
"These grants allow us to continue to increase IND's public value, ensuring we maintain the highest standards of infrastructure, safety and security," said Mario Rodriguez, executive director of the IAA.
As part of the Zero Emissions Vehicle programme, IND was awarded $1 million in funding, with this grant being used to continue the IAA's sustainability efforts by adding to its fleet of reduced emissions vehicles. In 2016, the FAA Modernization and Reform Act awarded the IAA a $2.6 million grant – the largest of its kind the FAA issued to any airport that year – to invest in sustainable vehicles for airport operations. The IAA used the ZEV funds to purchase six electric shuttle buses for the IND passenger fleet. This year's grants will allow the IAA to add three electric shuttle buses to its' fleet, making IAA's fleet of nine electric buses one of the largest in the country. The Indy airport is a leading the charge among U.S. airports in the use of electric shuttle buses. The airport will begin introducing the buses into the airport's operations later this year.
The balance of the awarded grants will be used to maintain pavements at other IAA airports and to prepare for the next series of improvements by performing engineering and other professional services over the next several months.
"By making these investments in our Central Indiana airports, we are ensuring that our airport network reflects a world-class metro area," said Rodriguez.