New TSA screening procedures for carry-on items
The TSA has implemented stronger carry-on baggage security screening procedures for travellers departing Quad City International Airport (MLI).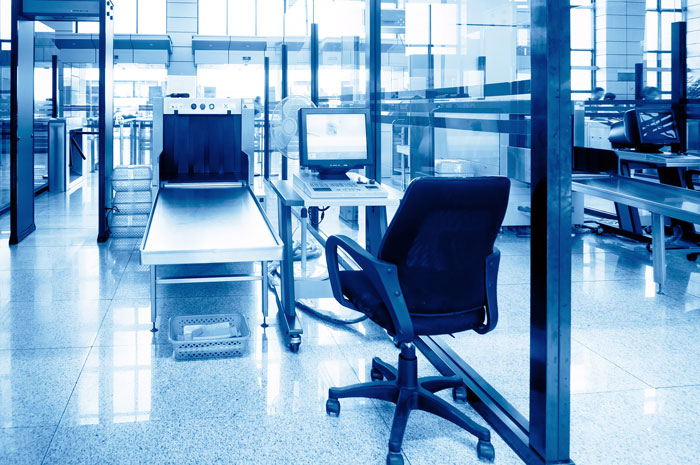 The Transportation Security Administration (TSA) procedures require travellers to place all electronic devices larger than a cell phone in bins for x-ray screening when going through the security checkpoint. The electronics should be placed in a bin with nothing on top or below, similar to how laptops are screened.
The new screening procedures have been tested at 10 airports across the United States over the past two years. The procedures will be implemented at all airports nationwide by late spring 2018.
Passengers are being advised that they may experience moderate delays at the security checkpoint while the TSA trains officers and passenger familiarise themselves with the new screening procedures.
"The change in the way electronics are screened is part of the agency's effort to raise the baseline of aviation security and stay ahead of evolving threats against the transportation system," said John Hursey, TSA Federal Security Director for Downstate Illinois.
TSA officers will be stationed in the front of the security checkpoint to answer questions about the new procedures and provide passengers with guidance when going through screening.
Travellers should continue to remove their one-quart bag containing liquids, gels and aerosols in quantities of less than 100 ml (3.4 ounces) from their carry-on bag. However, the new procedures now require the bag to be placed in a bin by itself for x-ray screening. By simply removing these specific items from the carry-on, TSA officers are able to obtain a clearer view of them on the x-ray screen.
There are no changes to what travellers can bring through the checkpoint. Liquids in quantities of less than 100 ml (3.4 ounces), food, electronics, and books continue to be allowed in carry-on bags. The new security measures do not apply to passengers who are being screened in a dedicated TSA Pre✓® lane.
Last summer, DHS launched a broad initiative to enhance security requirements for all direct commercial flights into the United States. These measures, both seen and unseen, include enhanced screening of passengers and electronic devices as well as heightened security standards for aircraft and airports at nearly 280 airports in more than 100 countries. The TSA is continuing to work closely with airports and airlines to enhance and implement these security measures.