ACI customer experience global summit in Incheon, South Korea welcomed 500 delegates
Airports Council International (ACI) World welcomed over 500 international delegates including government officials, airport and aviation executives to Incheon, Korea.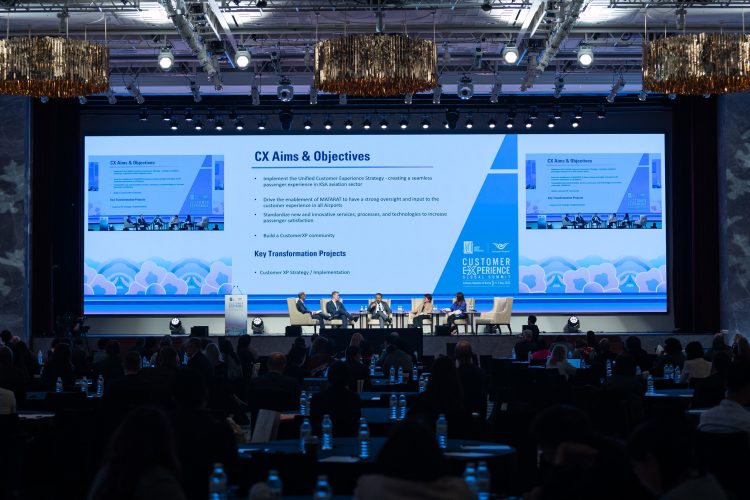 CREDIT: ACI WORLD
Airports Council International (ACI) World opened the annual ACI Customer Experience Global Summit in Incheon, Republic of Korea on 06 September 2023 and welcomed over 500 international delegates including government officials, airport and aviation executives, and customer experience experts.
This year's premier airport event dedicated to customer and employee experience, which ran from 04–07 September, is hosted by Incheon International Airport, the largest airport in the Republic of Korea.
With total global passenger traffic surpassing 6.6 billion in 2022 and set to reach 19.3 billion passengers by 2041, the Global Summit marks an unprecedented relevancy for airports and the wider travel and tourism industry.
Highlights of the event
Latest trends from the world's leading customer-centric airport hubs including Incheon, Istanbul, Atlanta, Changi, and Munich airport.
Unique insights from Luc Mayrand, VP Creative Portfolio Executive at Walt Disney Imagineering and Chul-Bae Lee, Vice President, Customer eXperience Center of LG Electronics.
Future-facing technology and innovations from Amazon Web Services, Amadeus, and Moment Factory. 
Gala Dinner celebrating the prestigious and world-renowned Airport Service Quality (ASQ) Awards winners and recipients of Customer Experience Accreditation. The ASQ programme is the world's leading airport passenger satisfaction programme with over 400 participating airports in 95 countries.
Targeted exhibition showcasing innovative solutions to enhance the passenger experience and deliver memorable experiences.
Kicking off the conference portion of the annual gathering, delegates were welcomed by Mr. Hag Jae LEE, President & CEO, Incheon International Airport Corporation (IIAC); Mr. Won Kug BAEK, Vice Minister, Ministry of Land, Infrastructure and Transport (MOLIT); Sheik Aimen Al Hosni, CEO, Oman Airports Management Company, and Chair, ACI World; Stefano Baronci, Director General, ACI Asia-Pacific; and, Luis Felipe de Oliveira, Director General, ACI World. 
Speaking at the opening plenary, de Oliveira said: "the success of an airport depends on the satisfaction of its customers. From check-in to boarding, and everything in between, airports are focused on creating positive, memorable, and meaningful experiences for their passengers as their needs continue to evolve. However, it takes a village—an entire airport community—to excel in an increasingly competitive market as passenger traffic doubles in the next two decades. Strong leadership centred on fostering a customer-centric culture across the airport community is key to creating valuable human experiences for its customers, employees, and stakeholders. We are gathered in Incheon to gain insights from the very best airport CEOs and industry leaders that are heading the way forward and raising the standards of air travel for our guests."
In his welcome speech, LEE said: "we stand at a crucial moment where the airport no longer serves as just a transportation facility. Airports play an important part of a customer's journey and those memories stick with them long after they have returned home. The importance of the customer experience has never been more evident. I recognise the opportunity of this summit to collaborate and share valuable insights. It will be a fruitful platform to discuss innovative approaches and share ideas that will help improve global standards and benefit the millions of travellers worldwide."
Incheon International Airport was the first airport in the world to achieve the top Level 5 of the ACI Airport Customer Experience Accreditation programme. Quito International Airport has become the second airport globally to achieve Level 5 on 06 September and the first in the Latin America and Caribbean region.
The programme is the first and currently the only customer experience accreditation in the airport industry which guides the airport ecosystem in becoming customer-centric and ultimately improving the overall airport experience.