Neste and Wizz Air Partner to advance sustainable aviation
In order to reduce carbon emissions and promote sustainable aviation, Neste and Wizz Air have launched a new partnership to purchase environmentally friendly aviation fuel.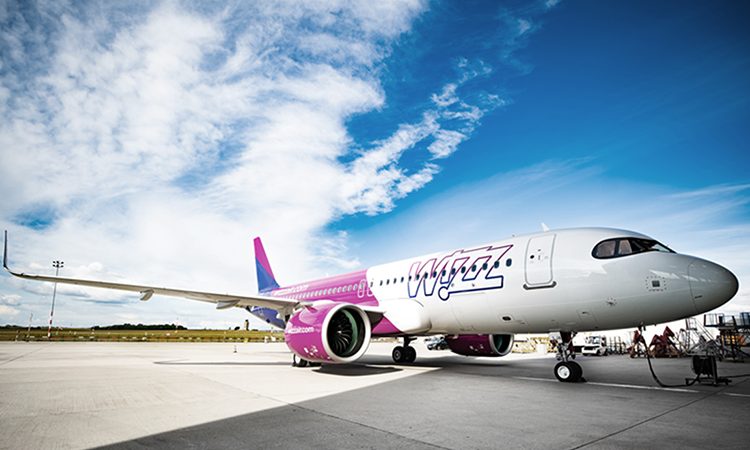 Credit: Neste
Neste and Wizz Air have agreed on the supply of Neste MY Sustainable Aviation Fuel™ from 2025 onwards. The agreement gives Wizz Air the opportunity to purchase 36,000 tonnes of Neste-produced sustainable aviation fuel (SAF) per annum, over a period of three years for the airline to use across its route network in Europe and the UK.
The SAF volumes to be purchased are a key part of the airline's environmental strategy to reduce carbon emissions intensity per passenger kilometre by 25% by 2030 and reach net zero by 2050. In 2022, Wizz Air achieved its lowest ever annual carbon intensity, which amounted to 55.2g per passenger/km. The airline has been continuously adding new Airbus A321neo aircraft to its fleet and replacing older aircraft. These aircraft can currently fly with up to 50% SAF blend.
"At Wizz Air, we continue to invest in innovative technology and believe that SAF is a key part of the solution for decarbonising the aviation industry. The partnership with Neste, the world's leading producer of SAF, re-affirms our progress in reducing our carbon emissions intensity, which is already one of the lowest in the world. Working together with Neste, we will drive the adoption of SAF throughout our network, paving the way to a more sustainable future for aviation," said Ian Malin, Executive Vice President and Group Chief Financial Officer of Wizz Air.
"Neste is committed to helping the aviation industry move towards a more sustainable future. This agreement with Wizz Air, one of the industry's sustainability leaders, shows how we are enabling airlines to use SAF across their route networks. We look forward to working together with Wizz Air on the reduction of their carbon emissions, as we increase our annual SAF production capacity to 1.5 million tons by the end of 2023," said Jonathan Wood, Vice President Europe, Renewable Aviation at Neste.