General aviation's role in climate change discussions
Icarus Jet Founder and President Kevin Singh shares his vision of what the industry is doing as a countermeasure to reducing the impact on climate change.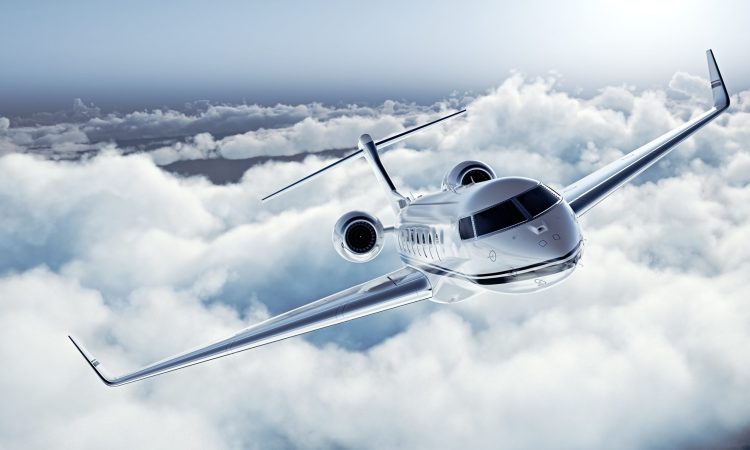 We knew this day would come – it was just a matter of time. Now time is not on our side and public pressure is climbing faster than a Cessna Citation X+. And not only general public pressure, but end-user expectations toward what appears to be the hottest debate in aviation today: the climate discussion.
After decades of postponing the discussion and action, we are the only ones to blame, the entire general aviation industry. Yet it's never too late and we can be part of the solution. Sustainability advancements in aviation have been relentless during the past years thanks to the air mobility revolution, while science-led efforts like the use of SAF fuels, aerodynamics, and new engines from manufacturers are key contributors in the foreseeable future.
A bit of context is always important. While the aviation sector only accounts for 2.4 per cent of global total carbon emissions (and private aviation only for 0.04 per cent of global emissions), it's been an easy target for those pushing for harsher sustainability measures. In fact, there are other industries like steel, cement, and shipping that all have a larger carbon footprint than aviation.
Nevertheless, according to the European Federation for Transport and the Environment, on a 500km trip, a private jet flight emits up to 14 times more CO2 than a commercial airline flight per passenger. For instance, a Paris-Nice flight private jet trip (1.9 tons of CO2) equates to 11 months of an electric-heated house, and barely less than the emissions of a car for one year.
Industry-wide green efforts
Technology rises as the most feasible short-term solution for reducing emissions. Business aircraft manufacturers are already using innovative technologies that result in more efficient operations. In fact, the industry committed to net-zero carbon emissions by 2050 or, in other words, an aircraft built in 2050 will be 45 per cent more fuel efficient than one manufactured in 2005.
Embraer, the Brazilian company, recently unveiled sustainable aircraft concepts that combine piston engines and electric motors. The electric motors will operate during take-off and climbing. However, once the plane reaches its cruising altitude, it will switch off, leaving the piston engine to operate at 50 per cent, reducing fuel consumption and emitting up to 90 per cent fewer carbon emissions.
A rather more immediate impact is being led by French manufacturer Dassault Falcon, which applies efficient design concepts from the mining of raw materials to production, from in-service operation to end-of-service and recycling. For instance, the Dassault Falcon 8X can reach up to 20 per cent more fuel-efficient operations than other aircraft in its segment.
On the same line, Airbus has been working diligently to reduce emissions and overall efficiency. The A320neo family offers the very latest technology in the industry, coped with large sharklets and cabin innovations to deliver a 20 per cent reduction in fuel burn and unparalleled engine efficiency, positioning the aircraft as today's most comfortable and fuel-efficient single-aisle plane on the market.
Another recently launched effort comes from 4AIR, an aviation sustainability company that assists the industry to implement impactful sustainability programmes that meet and exceed industry commitments. They launched a general aviation programme to enable private pilots to offset the environmental impact of their flight activities. 
The programme is designed as a monthly subscription customised to the type of aircraft, the sustainability commitment pilots want to make, and their typical annual hours. As a pilot, I truly think this is a game changer because those operating aircraft can decide how they can support green flying while being able to participate on their own or rented aircraft (or even multiple airplanes).
Infrastructure impacting the climate discussion
Very few are talking about how the lack of proper infrastructure is also impacting the general aviation industry. Due to parking unavailability, many private flights need to reposition, thus extending the carbon footprint impact considerably. The private jet demand peak is a reality, and this issue will continue impacting the industry's operations – the public and private sectors need to acknowledge this and understand that more parking space is also a solution to reduce the climate impact.
In fact, according to JetNet data, the U.S. business jet fleet increased by 34 per cent, with a physical footprint growth of 27.5 million square feet, between 2010 and 2020. That expansion has accelerated dramatically over the past couple of years as pandemic-related factors have driven corporate, individual, and government fliers from commercial to private aviation. The need for more space is therefore paramount.
Ultimately, private aviation demand will continue above pre-pandemic levels in 2023, probably slightly below the historic demand registered in 2022, yet that amount of movement calls for urgent measures on how to make them more efficient from an emissions standpoint. This involves a large group of professionals mainly in science (new fuels and propulsion) and engineering (aerodynamics, engines, and electrification) as well as aviation authorities (infrastructure) working toward one goal: a solution to aviation's impact on climate change.
About the Author

Pilot, President, and Founder of Icarus Jet, a leading global trip support and aircraft management company, Kevin Singh has flown globally as a Chief Pilot and Captain on private jets like the Hawker 800-A and 850 XP, and the Challenger 600 series and Global 6000. 
Related topics
Related organisations