Luleå Airport invests in new food outlets to enhance travel experience
As part of Swedavia's biggest investment ever in commercial operations across its 10 airports, Luleå Airport is set to open three new food outlets in spring 2023, after experiencing a strong post-pandemic recovery in passenger numbers.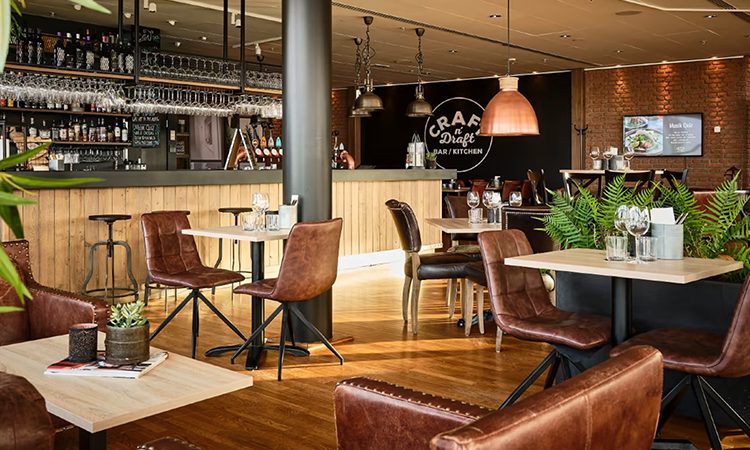 Credit: Swedavia
Following a successful post-pandemic recovery, Luleå Airport has announced that as many as three new food outlets will open at the Swedish airport in spring 2023, in order to provide passengers with an even better start to their journey.
The three new food outlets include the popular gastropub Craft n´Draft, which many Luleå residents are already familiar with since it has operated in the city's cultural hub since 2018; Cornelius Coffee, a modern coffee bar adapted to travel-related locations; and Kiosk, which will offer customers with simple food that can be made quickly, such as burgers, grilled sandwiches, sweets, soft drinks and coffee.
"Right now, Swedavia is making the biggest investment ever in commercial operations at its 10 airports, and Luleå is getting as many as three brand-new, fresh restaurant and café concepts at the airport. We have had a really strong recovery in passenger volume and are almost back to pre-pandemic levels. This spring (2023), we will also have many more charter destinations back at the airport, so it feels really great that we can offer a new, updated range of options. We look forward to the inauguration of these new concepts together with SSP and our passengers," said Ann-Christin Viklund, Airport Manager at Luleå Airport.
The company SSP, which already runs a number of restaurants at Stockholm Arlanda Airport and other airports around the world, will operate the new concepts at Luleå Airport.
"We are really looking forward to opening our second Craft n' Draft here in Luleå, which we know is a popular concept with Luleå residents and we believe it will also be popular with our travellers at Luleå Airport. It feels extra special to open the first Cornelius Coffee here in Luleå. We have chosen for half of the dishes and sandwiches to be vegan or lacto-ovo vegetarian, so we have a wide range where everyone will find something to eat. We look forward to continuing our fine collaboration with Swedavia and developing the offer at the airport," said Sara Sandqvist, Operation Manager North at SSP.