Venice Airport obtains level 4+ of the ACI Europe ACA programme
Venice Marco Polo Airport has been awarded Level 4+ (Transition) of the Airport Carbon Accreditation programme by Airports Council International Europe.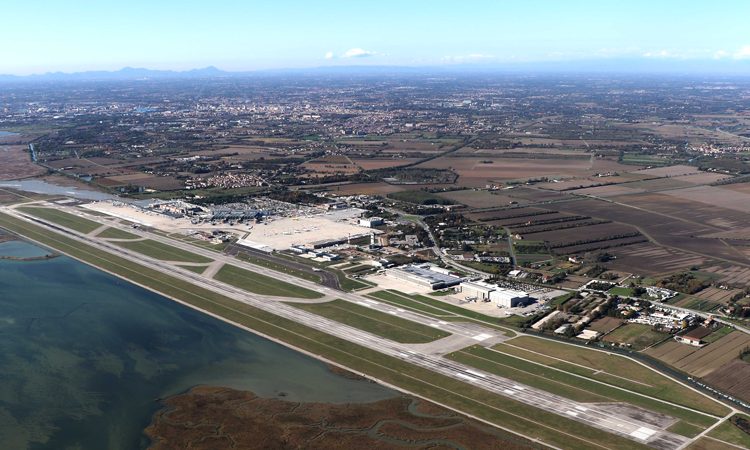 Credit: Venice Airport (VCE)
The awarding to Venice Marco Polo Airport (VCE) of Level 4+ (Transition) of the Airport Carbon Accreditation (ACA) programme by Airports Council International (ACI) Europe, constitutes a new important acknowledgment of SAVE Group's commitment to environmental sustainability and the fight against climate change.
Introduced in 2020 to adapt the ACA programme to the objectives of the Paris Agreement on climate, the 4+ level, currently the highest, certifies on the basis of predefined and homogeneous parameters the effectiveness of the sustainability plans of airports at an international level, according to their commitment to become Net Zero Carbon Emissions.
Since 2011, Marco Polo has constantly reduced its Key Performance Indicator (KPI), becoming carbon neutral in 2015 (level 3+). A commitment accompanied by continuous improvement actions involving all operational stakeholders at the airport, such as airlines and handling companies, made possible by the introduction and application of the most advanced technologies.
To accelerate its path towards the goals of the Paris Agreement, SAVE Group has therefore decided to make the Venice airport 'Net Zero Carbon Emissions' by 2030, 20 years earlier than established for the airport sector at European level (Net Zero 2050). Hence the development of the roadmap that has led to the airport's 4+ ACA certification and which sets sustainability actions aimed at improving environmental performance in collaboration with the airport's stakeholders.
Among the most significant stages of this path, there are the creation of a new general plant layout which will concern in particular the transformation of the actual trigeneration plant into a totally green infrastructure, the development of intermodality with the construction of the airport's connection with the railway system and of a vertiport within the airport area; the agreement signed with Snam and Airbus for the study and application of hydrogen in the airport and more generally in air transport; the collaboration with ENI for the development of sustainable fuels (SAF), the increase in energy production from renewable sources; the involvement of handlers in the progressive replacement of their vehicles with electric models.
Olivier Jankovec, ACI Europe Director General commented: "Venezia Airport is leaving no stone unturned in their quest to decarbonise the airport's operations completely by 2030. Their latest climate achievement – Level 4+ 'Transition' of ACA – is the highest carbon management accolade currently available for airports globally, requiring deep emissions cuts within their remit and going beyond by influencing business partners in their respective CO2 reduction journeys. I would like to congratulate Gruppo SAVE on their commitment to the net zero future for aviation and indeed their exemplary results which we are celebrating."