Kaunas Airport expands network of electric car charging stations
Lithuanian Airports have announced the instalment of seven new electric vehicle charging stations at Kaunas Airport, which will be in the long-term car park near the passenger terminal.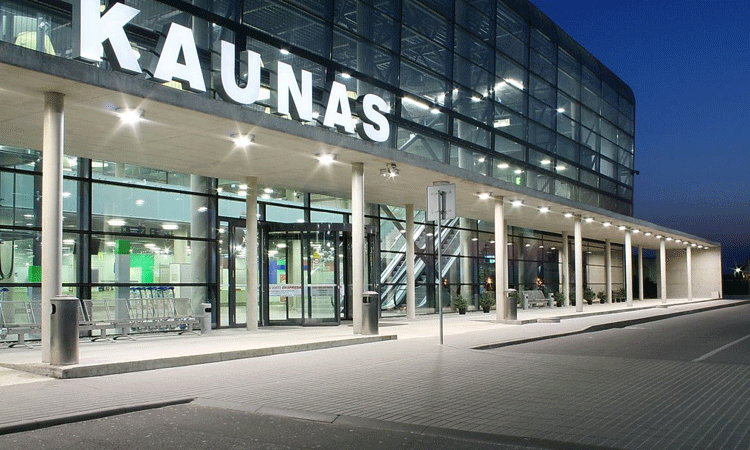 Credit: Kaunas Airport (KUN)
Lithuanian Airports will install seven new electric vehicle charging stations at Kaunas Airport by September 2022. The electric car charging stations will be located in the long-term parking lot, near the passenger terminal.
According to Arno Dūmans, Head of Operations and Infrastructure Department of Lithuanian Airports, it is expected that such stops will only increase in the future.
"The increase in the number of electric charging stations is another step towards the development of a modern and environmentally friendly transportation infrastructure. At all three airports, we are putting a lot of effort into enabling our passengers and partners to use tools that give them the opportunity to choose a more innovative and environmentally friendly mode of transport. We will soon present more news about the plans in this area, we are currently preparing investment and technical analyses," commented Dūmans.
Karolis Matulaitis, Director of Ride Share (which manages the brand Spark in Lithuania), stated that the project is an excellent example of how joint efforts can be used to develop sustainable transport in Lithuania.
"The expansion of the electric car charging network at Kaunas Airport was a welcome step, as it will create opportunities for Spark customers to reach one of the most important transport points in the country by electric car. When the charging stations at Kaunas Airport are installed, we will open a new Spark zone where customers can start or end their journeys. Later, we hope to offer the opportunity to travel in the city of Kaunas as well, but this will especially depend on the actions of the municipalities of the city of Kaunas and districts in creating a car charging network."
Spark currently offers a sharing service for 630 electric cars, giving everyone the opportunity to directly contribute to the creation of a cleaner environment, the development of a circular economy and lower fossil fuel consumption.