VINCI Airports Q1 2022 round up
VINCI Airports' global network in Q1 2022 experienced a threefold in passenger numbers, 30 million to be exact, in comparison to figures from Q1 2021.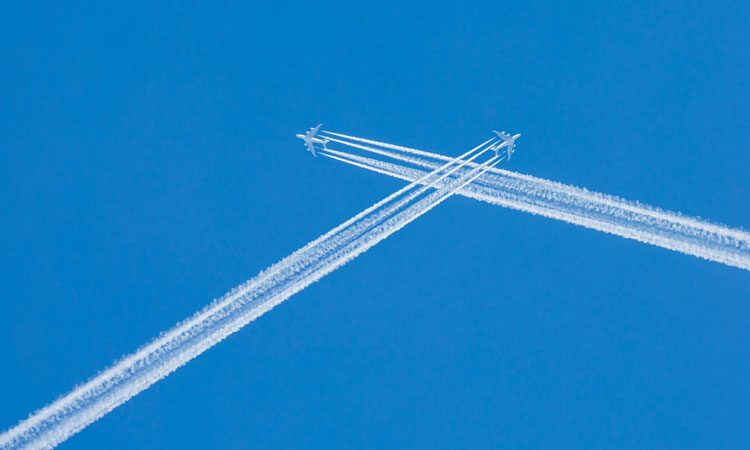 More than 30 million passengers travelled through VINCI Airports' network in Q1 2022, i.e., three times more than in Q1 2021 (and 46.1 per cent less than in 2019). In January, the resurgence of the epidemic due to the Omicron variant and the resulting decision to keep travel restrictions in place slowed down the upturn seen in Q4 2021. In February and March 2022, growth in traffic resumed as the epidemic ebbed to some extent, restrictions were eased in several countries and winter breaks came around. At the end of March, traffic in VINCI Airports' network had not been disrupted by the war in Ukraine, as activity in the Russian and Ukrainian markets and flights in the countries' airspace have traditionally been marginal.
The overall trend is still converging towards pre-COVID-19 levels, but the stages in the recovery still vary substantially from one region to another.
Traffic at the airports in the Americas remains buoyant and near its 2019 levels. The shortfalls in traffic in Q1 2022 compared to 2019 in the Dominican Republic and Costa Rica are due to a few unfavourable weather events. In Brazil, traffic at the airports in Amazonia, which VINCI took over this quarter, stood above its pre-pandemic levels. Traffic at Salvador Bahia Airport (SSA) benefited from Azul's and Gol's one-off capacity increases.
The increase in traffic, particularly international traffic, at European airports results from the easing of pandemic-related restrictions in several countries. In Portugal, traffic shrank in January 2022 then rose briskly to near its 2019 level by the end of the quarter. Lisbon, Porto and Faro attracted a large number of passengers from France during the February 2022 break. This trend is expected to continue into the summer as several airlines (Air Canada, Emirates, United, LATAM, easyJet, Transavia, Eurowings, Swiss) have announced plans to increase capacity on international flights. The UK's decision to lift restrictions starting on 11 February 2022 spurred an increase in traffic at London Gatwick (GWA), which picked up following the announcement both on domestic flights (down 29 per cent in February and March) and international flights (Portugal down 30 per cent, France down 47 per cent, Switzerland down 39 per cent). A symbol of this positive momentum, the South Terminal reopened on 27 March 2022 and several airlines restarted flights or started up new ones during the quarter (Wizz Air, Emirates, Scoot, Icelandair, easyJet). British Airways began operating its subsidiary BA Euroflyer (30 new routes) in early April 2022. This summer 2022, Wizz Air will add four aircraft to its base to provide 18 new services, over and above the new flights planned by easyJet, Vueling, Ryanair, Air Malta and TUI. In France, the reopening of ski resorts enabled traffic to recover at Lyon Saint-Exupéry (LYS), Grenoble (GNB) and Chambéry (CMF) airports, and now at Annecy (light aircraft). In Nantes, some international services contributed significantly to growth in traffic (Portugal down 18 per cent, Spain down 13 per cent).
Airports in Asia are still severely affected by the border closures or remaining restrictions in this region. In Japan, domestic traffic at Kansai Airports increased over the quarter (from a 70 per cent drop at the end of January to a 24 per cent decline by the end of the quarter) as the epidemic waned.
The decisions to ease restrictions in several countries spurred flight bookings for the spring and summer. Airline capacity forecasts suggest that the figures this summer may be close to their 2019 levels and in some cases higher, e.g., in Porto, Toulon and Santo Domingo. These trends underpin the recovery momentum for the rest of the year (2022).