AAHK releases Hong Kong Airport traffic figures for February 2022
Airport Authority Hong Kong has announced Hong Kong International Airport's passenger and cargo volume, and flight movements for February 2022 in comparison to pre-pandemic levels.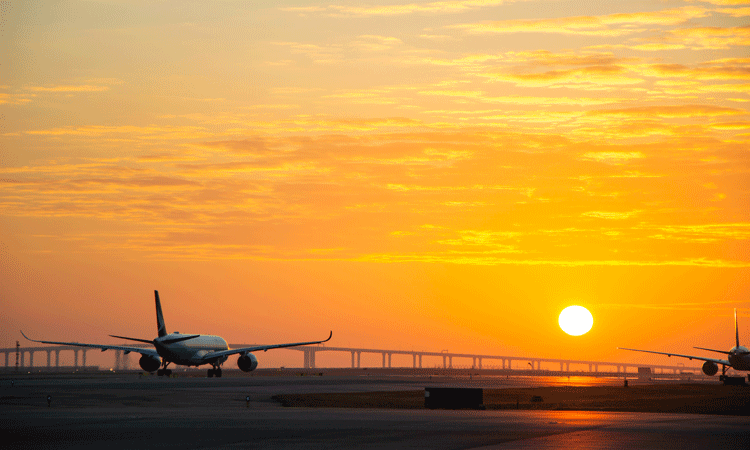 Airport Authority Hong Kong (AAHK) has announced that Hong Kong International Airport (HKIA) handled 86,000 passengers in February 2022, a year-on-year increase of 80.2 per cent, but passenger volume continued to remain significantly lower than the pre-pandemic level recorded in 2019. Cargo volume and flight movements recorded 272,000 tonnes and 8,330, respectively in February 2022, representing decreases of 12.2 per cent and 1.9 per cent compared to the same month in 2021.
Cargo throughput declined as a result of flight reductions following the emergence of the Omicron variant of COVID-19. Exports and transshipments were affected most significantly, declining by double digits compared to same month last year (2021). Overall cargo to and from North America experienced the most significant decrease during the month.
Departure passengers to Mainland China and Southeast Asia experienced the most significant increases during the month, while transfer/ transit passenger volume underperformed due to tightened restrictions.
On a 12-month rolling basis, passenger and cargo volume increased by 2.6 per cent and 8.5 per cent to 1.4 million and 5.0 million tonnes, respectively. Flight movements rose by 12.4 per cent to 145,285.
Meanwhile, AAHK received the Gold Award in the 'Best Innovation for Future Enterprise' category at the Star Awards 2021 organised by the Communications Association of Hong Kong (CAHK). AAHK was awarded for its innovative approach in providing a shared infrastructure at HKIA that supports a private-enterprise 5G network as well as infrastructure for mobile operators to provide public 5G service.
Ricky Leung, Executive Director, Engineering & Technology of AAHK commented: "We are honoured to receive this award, which recognises HKIA's commitment to innovation. The entire airport island is currently covered by 5G networks, and we are developing the infrastructure of our private 5G network for use together with our airport community. The implementation of 5G at HKIA not only enhances our operational efficiency, but also enables us to provide better services for our passengers and accelerate the development of HKIA into a smart airport."