New passenger record at Berlin Brandenburg Airport for October 2021
Berlin Brandenburg Airport's passenger demand increased to a total of 1.67 million travellers during October 2021, particularly because of the autumn holidays.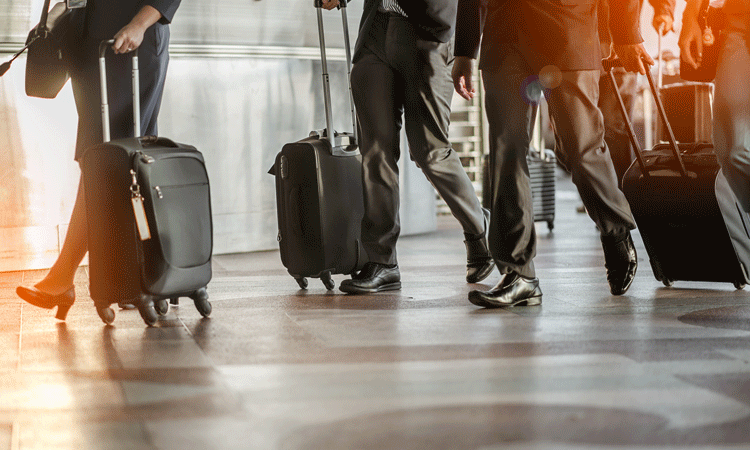 The number of passengers at Berlin Brandenburg Airport (BER) increased significantly in October 2021, particularly because of the autumn holidays. A total of 1.67 million passengers used BER in October 2021. That was around 210,000 passengers more than in the previous month of September 2021. In October 2019, the year before COVID-19, the former airports at Berlin Schönefeld Airport (SFX) and Berlin Tegel Airport (TXL) registered 3.2 million passengers. Tegel alone handled 2.2 million passengers, and at that time was only one third the size of BER. During the two-week autumn break in Berlin and Brandenburg in 2021, 960,000 passengers passed through BER. The record was set on 8 October 2021 at almost 68,000 travellers. A total of 7.7 million passengers have used BER so far in 2021.
In October 2021, 14,700 flights were also recorded. BER now offers three long-haul connections once again. Qatar Airways offered non-stop connections to Doha during the COVID-19 pandemic. SmartLynx Airlines has been flying to Dubai for the tour operator FTI since 4 October 2021. Scoot, the subsidiary of Singapore Airlines, resumed its non-stop flight to Singapore on 20 October 2021.
In 2020 around 9,000 aircraft passed through Schönefeld or Tegel in October; in October 2019 there were almost 26,000 flights. In air freight, around 2,571 tonnes of goods were handled in October 2021, representing an increase of 788 tonnes compared to October 2020 and a drop of 560 tonnes over October 2019, the month before COVID-19.
Aletta von Massenbach, CEO of Flughafen Berlin Brandenburg GmbH: "The increased number of passengers last October (2020) shows that our desire to travel is again on the rise. This does not only apply to European holiday destinations. Last month (October), more than 4,000 passengers used long-haul connections from BER non-stop to Doha, Dubai, and Singapore. That is a positive sign and paves the way for a sustained increase in air traffic."
The airport company has been operating its two runways on a monthly basis since April 2021. The southern runway was used in October 2021. The attached graphic shows the flight movements on the individual flight routes.