Record 1.25 million passengers travel at BER in July
Berlin Brandenburg Airport attributes the growth due to passenger desire to travel in the summer holidays, as well as the easing of travel restrictions.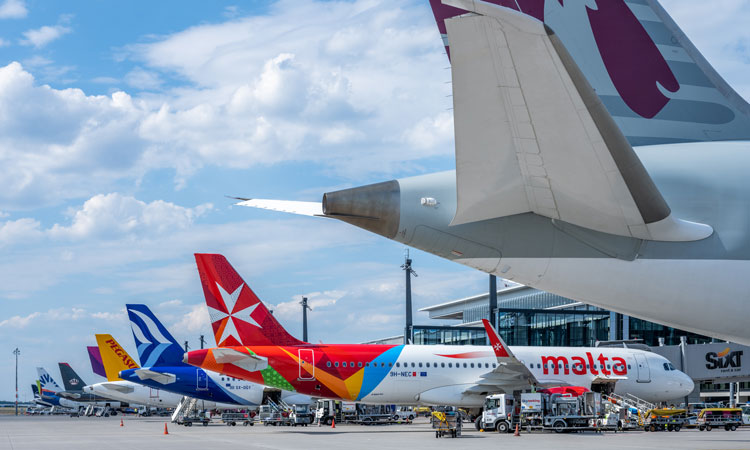 © Flughafen Berlin Brandenburg / Zershchikova
Passenger numbers at Berlin Brandenburg Willy Brandt Airport (BER) have exceeded one million for the first time.
In July 2021, around 1.25 million passengers took off from and landed at BER, almost doubling the figures from the previous month. A major reason for the increase is the summer holidays in Berlin and Brandenburg, as well as the easing of travel restrictions. Many airlines increased their capacity in recent months, with some taking off from BER for the first time.
A year ago, in the crisis month of July 2020, the former Schönefeld and Tegel airports handled around 700,000 passengers compared with just under 3.4 million in July 2019. Aircraft capacity also saw a positive increase, with an average of around 75 per cent in July 2021.
There were around 11,600 flight movements at BER last month, almost 4,000 more than in the previous month of June. Only around 8,250 fights took off from and landed in Schönefeld or Tegel in July 2020, against some 25,700 aircraft in July 2019.
In terms of air freight, around 2,300 tonnes of goods were handled last July, just over 100 tonnes more than in the previous month, and around 750 tonnes more than in July 2020, compared with around 3,200 tonnes in the pre-crisis month of July 2019.
"The considerable increase in passenger numbers during the summer holidays is an indication that despite the coronavirus pandemic, people are longing to get away on holiday and don't want to miss out on that. Business travel is also slowly picking up again," commented Engelbert Lütke Daldrup, CEO of Flughafen Berlin Brandenburg GmbH.
"This makes us optimistic for the future, even if we are still a long way from achieving the results of the pre-crisis year 2019. Certainty in terms of travel will increase only with a sustained further uptake in vaccinations. That will increase mobility, make planning for holidays easier, ultimately promoting greater rest and relaxation."