Chhatrapati Shivaji Maharaj Airport's initiatives have driven sustainable results
The airport's initiatives around reducing waste, recycling, afforestation, conserving water and reducing energy consumption through new technologies and solar panels have supported its sustainability goals.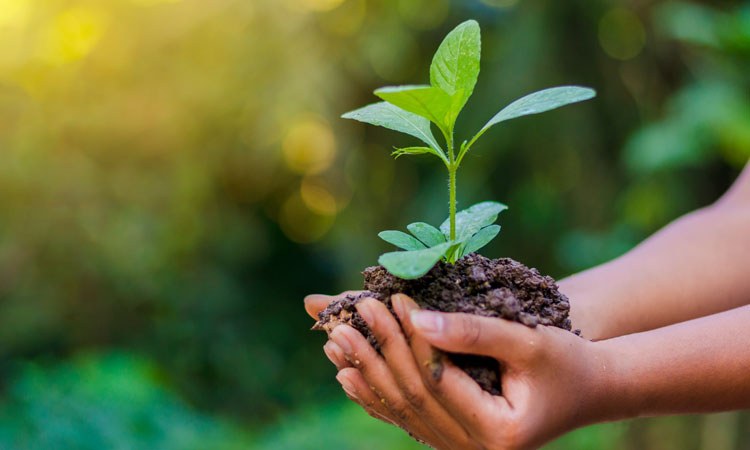 Motivated by the sustainable growth achieved through creating a positive impact on the social, environmental and economic aspects of society, Chhatrapati Shivaji Maharaj International Airport (BOM) has focused in recent years on launching numerous initiatives in the areas of education, health, environment and women empowerment, amongst others.
For World Environment Day 2021, BOM enjoyed the success of its environment initiatives, including the treatment of organic waste generated at the airport, becoming a single-use plastic free facility, afforestation projects, conservation of water and optimal use of resources.
At BOM, environmental responsibility is an intrinsic concept. Waste generated at the airport is recycled, and the organic waste converted into compost. Since the introduction of Chhatrapati Shivaji Maharaj Airport's Organic Waste Converter (OWC) unit in February 2016, the airport has treated over 1172.4 MT of food waste and generated approximately 662.2 MT of compost (as of April 2021).
On 2 October 2019, BOM became the first airport in India to achieve a 360-degree ban on single-use plastic within its premises. The airport is also exploring the installation of PET bottle recycling machines at its terminals to promote the recycling of plastic waste.
Additionally, Chhatrapati Shivaji Maharaj Airport has adopted three acres of degraded forest land in Rabale, Maharashtra, and is conducting tree plantation drives to revive the forest. Tree plantation began in 2016-17 and has achieved, through employee participation, the plantation of around 1,560 saplings to date, converting the land into much-needed green lungs for the city.
The airport has always focused on carbon neutral growth, energy savings and emission reductions as part of integrating sustainable climate action within its operational agenda. Chhatrapati Shivaji Maharaj Airport achieved Airports Council International's (ACI) Airport Carbon Accreditation (ACA) Level 3+ 'Neutrality', the highest level of accreditation prior to December 2020, which is valid to 16 May 2022.
Recognising the impact of climate change, BOM is also working towards aligning its operations with IPCC 1.5℃ to 2℃ pathways, ultimately aiming to be a net-zero airport in the near future.
Machinery such as motors, pumps and fans have been replaced with energy-efficient equipment, and conventional lamps changed to LEDs, in order to reduce energy consumption. Chhatrapati Shivaji Maharaj Airport has installed rooftop solar panels, responsible for generating about five per cent of the airport's total energy consumption. Overall, the airport's environment initiatives have seen a 44 per cent increase in the generation of renewable energy so far.
To reduce freshwater consumption, the airport recycles and reuses treated wastewater, harvests rainwater and uses drip irrigation. Waterless urinals have also been installed.
Being situated in the heart of one of the busiest metro cities in the country, air quality continues to be a priority. To that end, BOM has installed two Continuous Ambient Air Quality Monitoring Stations (CAAQMS) to monitor air quality at all times.
Chhatrapati Shivaji Maharaj Airport is also working on setting up an airport noise zone to provide airport-specific noise standards, to be maintained by all aviation stakeholders, to reduce its impact on areas surrounding the airport.