Airports across New Zealand and Australia welcome quarantine-free trans-Tasman travel
For the first time in over a year, airports across New Zealand and Australia have gladly begun welcoming international passengers again.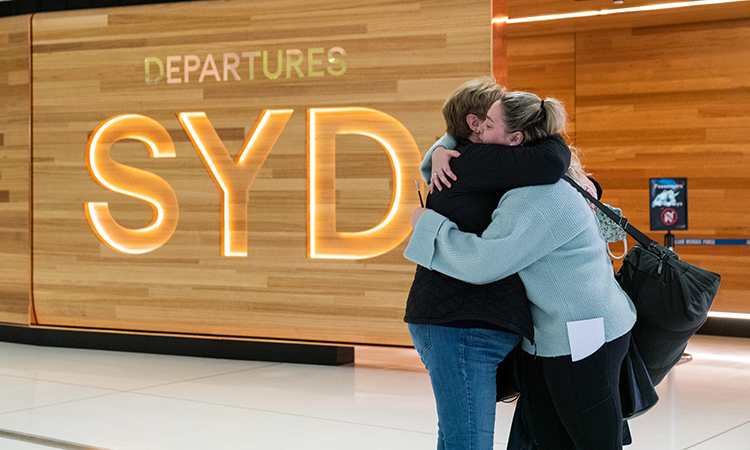 Credit: Sydney Airport
On 6 April 2021, the Prime Minister of New Zealand, Jacinda Ardern, and the country's COVID-19 Response Minister, Chris Hipkins, confirmed that the conditions for starting to open up quarantine-free travel between New Zealand and Australia had been met and that a trans-Tasman travel bubble between the two countries would be in place from 19 April 2021. Following the launch of the quarantine-free travel bubble, meaning that international passengers can now freely travel between the two countries for the first time in more than a year, airports across New Zealand and Australia have gladly begun welcoming travellers back into their terminals. 
Australia's airports
Brisbane Airport (BNE)
Gert-Jan de Graaff, Brisbane Airport Corporation's (BAC) CEO, said: "Today is an incredible day for the many families and friends who will be able to reunite, but also for the thousands of businesses in Brisbane, the regions and across Queensland who rely on tourism."
"Brisbane Airport will welcome flights from Christchurch and Wellington for the first time since 28 March 2020, some 387 days, which, for us, it has felt almost as long as the last time the Wallabies won the Bledisloe Cup," he added.
De Graaff continued: "The initial pent-up demand has resulted in 40 services operating between Brisbane and New Zealand this week, and we expect leisure flows to peak in the mid-year school holidays and again at Christmas and New Year. We have no doubt that Queenslanders will continue to welcome our Kiwi brothers and sisters with open arms as they did throughout the one-way bubble, but the reality is that we will still only have just over a third of pre-COVID-19 capacity between Brisbane and New Zealand. High-yield travellers,, such as the corporate and conference sectors will not return in the same way just yet."
"We have some way to go to safeguard the livelihoods of businesses in Brisbane and across Queensland who rely on tourism. To protect the 'bubble' and to make real the possibility of opening to more international markets, we need to get Australia's vaccination rollout back on track and firing on all cylinders. We need all levels of government and the industry to work together to make this happen," he concluded.
Melbourne Airport (MEL)
Melbourne Airport's Chief of Aviation, Lorie Argus, said: "We're absolutely thrilled to see international travel restart, bringing us one step closer to normality. Now, people at both ends can dust off their passports to visit family and friends, and take that long-awaited holiday." 
"New Zealand is a significant market for Melbourne and Victoria. It is our most popular outbound international destination and our second busiest inbound market – so we're confident both sides will be busy. Hopefully the safe reopening between Australia and New Zealand can be used as a blueprint for other international markets throughout the year," she added.
Argus concluded: "Australia is an island nation and international connectivity is critical for trade, jobs and social connectivity. Restarting international travel when it is safe to do so will be so important to Australians and the thousands of jobs that depend on tourism and aviation."
Perth Airport (PER)
Perth Airport's CEO, Kevin Brown, said: "This is a big step for Western Australia's (WA) COVID-19 recovery, and it is essential that we all take the extra time to make sure that we've got it right. Pre-COVID-19, tourism was a key economic driver in WA, generating more than 100,000 jobs and injecting $12 billion into the Western Australian economy. We know that the introduction of one new international route can add at least $70 million to the economy, and this travel bubble provides a massive opportunity for the Western Australian tourism industry, which has had been hit significantly by the virus."
"A critical component of the post-COVID-19 recovery for aviation at Perth Airport is the implementation of the 'Green Zone' Operational Model, which includes physical and procedural processes to achieve segregation of passenger processing," Brown added. "Significant planning has been undertaken to mitigate the risks for passengers and staff at Perth Airport, and we will continue to work with our airline and airport partners as we begin to welcome back international travel. Our shared goal is to keep the community safe from COVID-19, and we will work with the WA government and authorities to ensure that our airport processes meet their standards."
He concluded: "Our terminals are ready and waiting, and the fact we have been given a global tick as a COVID-safe airport is testament to the work that our team and our airline partners have done to keep everyone who travels through or works in our terminals safe. We've got extra touch-free hand sanitisers, additional signage, public announcements and floor markings to promote physical distancing and enhanced terminal cleaning processes."
New Zealand's airports
Christchurch International Airport (CHC)
Chief Aeronautical and Commercial Officer for Christchurch Airport, Justin Watson, said: "Safety is a top priority for us, and we've made changes to allow for the separate processing of 'red' and 'green' flights based on schedule separation and cleaning. We also began construction months ago to physically split the international arrivals area into two distinct pathways to allow simultaneous operations, because we anticipate that separation of passengers will be required for some time."
"We used to see almost 1.4 million passengers a year on the Tasman and welcomed up to 32 of those aircraft movements a day. Our place in the world has always been hugely attractive to Australians, and will become even more so when new facilities such as Te Pae and the cruise facility are completed," he added.
Auckland Airport (AKL)
Auckland Airport's Chief Executive, Adrian Littlewood, said: "How to manage the safe travel between countries that have had similar success in reducing the spread of COVID-19 has been a huge piece of work for the airport teams – not just the staff employed by Auckland Airport, but also our airline partners, retailers, cleaning staff and the government border and health agencies who operate in our terminal."
"The recovery in passenger numbers is going to be lumpy for a while until travellers gain confidence in the response of the aviation system and how the government uses its 'traffic light' system. We saw it unfold in the domestic market, where passenger numbers have gradually recovered since New Zealand began moving out of lockdown nearly a year ago," he added.
Littlewood continued: "We are really pleased to see the positive response from the airlines with the addition of new routes out of Auckland. This is going to open up some new travel possibilities for New Zealanders and give Australians in those markets an easier connection to New Zealand."
Wellington International Airport (WLG)
Wellington Airport's Chief Executive, Steve Sanderson, said: "We are extremely excited to welcome our Australian guests and returning New Zealanders and can't wait to see families and friends reunited with each other again."